ONLY ONE in three 15-year-old girls feels confident and possesses high self-esteem, according to an annual study of British secondary school pupils, which blames social media for making them feel bad about themselves.
Dissatisfaction with their appearance emerged as a major factor and among girls aged 15, "the way you look" was the most common concern, dwarfing school work, family issues or money.
Researchers said the fall in the number of teenage girls who reported feeling confident and good about themselves was worrying. Overall figures said only 33 per cent of girls aged 14 and 15 felt good about themselves compared with 41 per cent in 2007. More than half of boys in the age group report the highest levels of self-esteem.
The study is conducted each year among 17,000 secondary school pupils by the Schools Health Education Unit on behalf of local authorities. It comes only days after a committee of British MPs warned of "serious and deeply ingrained problems" with child and adolescent mental health services. The health select committee said the entire system, from prevention and early intervention through to inpatient services, had difficulties.
Lack of confidence and poor self-esteem is seen by mental health experts as an early warning sign of mental health problems, which is why it is measured and analysed. While the decline in girls' self-esteem since 2007 could be because of economic factors, researchers said it was perhaps more likely that social media and other online activities were to blame.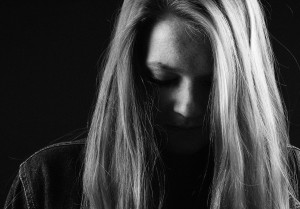 The prevalence of social media means there is often no escape from friendship problems, which now carry on after school and into the night. It can magnify problems with bullying, and the ease with which pictures are sent means there is an even greater emphasis on appearance and image. This is thought to affect girls in particular.
The study found three in four 14 to 15-year-old girls regularly chatted over social media. One in eight had received a message that was frightening or upsetting and one in five had chatted to someone they did not know. Overall, up to a third of pupils had looked online for pornography or violent images or games.
Angela Balding, who managed the survey for the unit, which has carried out the polling since 1976, said the decline in self-esteem from 2008 coincided with the economic recession, so that was a plausible explanation.
"But we are also aware of new pressures about being online and of online bullying. We can also see among the pupils with low self-esteem that they are much more likely than their peers to have experienced bullying at or near school in the last year," she said.
"We don't know if that's because bullying causes a drop in self-esteem, or if pupils with low self-esteem are more likely to be picked on, or both."
The study found that two-thirds of 15-year-old girls thought they were too fat and wanted to lose weight, with younger girls also unhappy with their size. A third of girls aged 10 and 11 said they would like to lose weight, rising to 53 per cent of 12- and 13-year-olds.
Among 14 to 15-year-old girls, 14 per cent said they had nothing to eat or drink at breakfast time and a further 13 per cent just had a drink.
Only a quarter of 14 to 15-year-old boys felt they wanted to lose weight, and most were happy with their bodies.
This article first appeared on 'The Australian' on 10 November 2014.
Share
About Author
(0) Readers Comments