For the first time in history, scientists have demonstrated that certain variations in the human genome, the copy-number variants, have a direct effect on the brain and are associated with impaired intellectual and cognitive function in people with these variations.
The findings are interesting because these genetic variations increase the risk of the bearers developing schizophrenia, a disabling and life-threatening brain disorder. In other words, the new research marks a breakthrough in understanding why some people develop schizophrenia.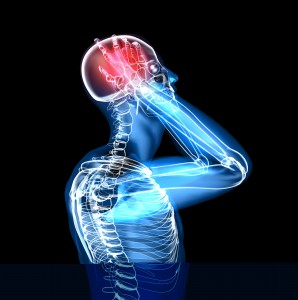 This ground-breaking new research was conducted by an international team of scientists which included scientists from Lundbeck. The remarkable results were recently published in the peer-reviewed scientific journal Nature.
"Our research results offer hope that, in the future, we will be able to develop pharmaceuticals that could reduce the risk of certain persons developing schizophrenia and that we could also develop therapies for the so-called cognitive symptoms associated with the disease", said Michael Didriksen, one of the two Lundbeck scientists involved in the Nature article; the other researcher involved is Tine Bryan Stensbøl.
Current drug therapies for schizophrenia treat the "positive" symptoms such as hallucinations and delusions, but a large unmet medical need persists for treating the "negative" and cognitive symptoms experienced by patients suffering from schizophrenia.
The group of researchers behind the results was formed as part of the large-scale European IMI-NEWMEDS cooperation, in which universities and pharmaceutical companies have joined forces to promote greater knowledge about depression and schizophrenia. Without this unique partnership, this new knowledge would never have seen the light of day. The specific project is the result of a partnership between Icelandic biotech company deCODE genetics, the University of Heidelberg in Germany, King's College in London and Lundbeck.
For several years, Lundbeck has conducted research into copy-number variants and their effect on schizophrenia. These efforts included breeding mice to have these genetic variations: mice with the same basic biology as schizophrenic humans are very useful in studying the disorder. The new findings confirm the high relevance of copy-number variants in schizophrenia and, by extension, the importance of Lundbeck's research in the field.
This first appeared on 'Wall Street Journal' on 20 December 2013.
Share
About Author
(0) Readers Comments