There is growing research interest in the subject of incarcerated women—especially factors associated with recidivism—and a wider recognition of the prevalence of trauma history.
Almost 1 in 3 incarcerated women meets criteria for past-year serious mental illness, and almost half of this group have severe functional impairment, according to a report published February 3 in Psychiatric Services in Advance.
Shannon Lynch, Ph.D., of Idaho State University and colleagues at four other institutions interviewed 491 randomly sampled women in jails in Colorado, Idaho, South Carolina, and the metropolitan area of Washington, D.C. Interviews were conducted at nine jails across the four regions between June 2011 and March 2012. The women ranged in age from 17 to 62, with a mean age of 35; 75 percent (n=369) had children under age 18.
One-quarter (n=119) were first-time offenders, and 16 percent (n=79) were charged with or convicted of a violent crime (including assault, battery, nonprostitutional sex offense, manslaughter, or homicide). One in 5 participants was incarcerated for two weeks or less (20 percent, n=98), and 49 percent (n=242) were incarcerated for fewer than five weeks at the time of the interview.
Lynch and colleagues used the Composite International Diagnostic Interview (CIDI), a structured interview that assesses lifetime and 12-month presence of mental illness. The CIDI paper-and-pencil modules for major depressive disorder, bipolar disorder, PTSD, and substance use disorders were used in this study. The CIDI screening items for serious mental illnesses (major depressive disorder, bipolar disorder, and schizophrenia spectrum disorders) and for PTSD and substance use disorders were administered to all participants; those who screened positively on the CIDI psychotic items also were administered an adapted version of the psychotic disorders module of the Structured Clinical Interview for DSM Disorders (SCID-I), Research Version, to assess schizophrenia, schizophreniform, or schizoaffective disorder.
Items from the Sheehan Disability Scale are integrated into each CIDI module to assess impairment.
The prevalence of mental disorders in the full sample was high; 91 percent (n=446) met lifetime criteria, and 70 percent (n=343) met 12-month or current criteria for at least one disorder. Notably, 43 percent met lifetime and 32 percent met current criteria for a serious mental illness, including major depressive disorder, bipolar disorder, and schizophrenia spectrum disorders. Substance use disorders were the most commonly occurring lifetime (82 percent) and current disorders (53 percent). Lifetime and current PTSD rates also were high (53 percent and 29 percent, respectively).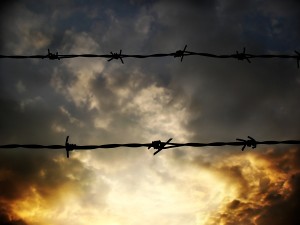 Among those meeting criteria for serious mental illness, 45 percent showed signs of severe functional impairment. Almost 1 in 3 met criteria for a serious mental illness and PTSD, 38 percent for a serious mental illness and a co-occurring substance use disorder, and about 1 in 4 for all three in their lifetime.
"The prevalence of serious mental illnesses and their co-occurrence with substance use disorders and PTSD in this large, representative sample of women in jail suggests the critical need for comprehensive assessment of mental health and impairment level at the point of women's entry into the criminal justice system and for increasing alternatives to incarceration, such as mental health and drug courts, and for programs that can address women's treatment needs," the researchers said.
Commenting on the study for Psychiatric News, Debra Pinals, M.D., assistant commissioner of forensic services at the Massachusetts Department of Mental Health and an associate professor at the University of Massachusetts Medical School, noted that women and girls are a growing proportion of the incarcerated.
Moreover, women have unique problems and needs that may make alternatives to incarceration especially vital. Chief among these is the fact that, as is true in the cohort in the Psychiatric Services study, many of the women are mothers.
The quality of relationships with children—as well as with husbands and boyfriends and family members—is critical in outcomes. "In my experience working with incarcerated women, their relationships with their own mothers, sisters, children, and the men in their lives is a huge factor in long-term outcomes," Pinals said.
She also said that the increasing rate of incarcerated women has stimulated research interest in this population, especially around the subject of recidivism. She also said there is a growing recognition of the prevalence of trauma in the lives of women in the criminal justice system. "Criminal justice settings are not typically trauma informed," she said. "The use of shackles, isolation, the presence of loud noises, and the power dynamics that exist in jails and prisons can exacerbate trauma-related reactivity and can impact symptoms of mental illness in women with a history of trauma.
"Attention to trauma histories, risk levels, and psychosocial variables related to recidivism, along with a focus on barriers to success and the impact of incarceration and offending on families and children warrant specific attention," she said. "Where serious functional impairments are identified, programs that attend to rehabilitation and support can be developed that can help these women achieve additional improvements."
This article first appeared on 'Psychiatry Online' on 7 March 2014.
Share
About Author
(0) Readers Comments