Almost one in six mothers who take their new baby to an emergency department has postnatal depression, irrespective of their baby's condition, Melbourne research suggests.
Among 200 mothers who brought their 14 day to six month old infants to the Royal Children's Hospital in Melbourne 16% had postnatal depression, the prospective observational study found.
That's double the prevalence reported by a Beyondblue study involving more than 12,000 women postpartum using the same cut-off of 13 on the Edinburgh Postnatal Depression Scale, the researchers reported in the Archives of Diseases in Childhood.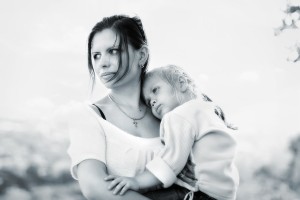 Mothers who presented with a crying baby were almost three times more likely to screen positive for postnatal depression than mothers of a settled child, but the high prevalence of postnatal depression held regardless of whether the child had a respiratory problem, fever or other condition.
"This reinforces the finding that a mother with PND can present with any sort of complaint," the authors wrote.
"If clinicians limit their assessment of maternal mental health to mothers with crying and/or irritable babies, many mothers with PND will be missed," they warned.
The study also found more than half the mothers had not been screened for postnatal depression before their emergency department visit.
The University of Melbourne researchers advocated screening mothers presenting at paediatric EDs, noting that most mothers did not object to screening.
As first appeared in Psychiatry Update, 22 November 2012. Source: Archives of Diseases in Childhood, 2012
Share
About Author
(0) Readers Comments