One in 10 children under five experiences mental health problems, a landmark study has found, with early intervention by childcare staff proving to have a significant impact.
The Flinders University study, funded by the federal government and Beyondblue, assessed the mental health of more than 5000 children at 111 childcare centres in urban, remote and rural areas over two years.
Flinders University professor Phillip Slee said the findings of the KidsMatter Early Childhood study indicated the need for early behavioural intervention.
"We went through a high level of research to find these results and it shows that mental health in children needs to be addressed," Professor Slee said.
He added that about 10 per cent of children had "abnormal" findings in the assessment, putting them at serious risk of mental health problems, with a further 9 per cent recording a "borderline" range which classified them as being at-risk.
He said the study factored in "normal" preschool mi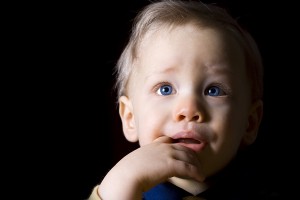 sbehaviour expected in preschool children.
"We developed a statistical procedure for controlling for the effect of age, and we are still finding that there is a group of vulnerable children who are in the abnormal range."
Beyondblue chief executive Kate Carnell stressed the behavioural problems identified in the preschoolers did not indicate a diagnosis of depression or anxiety in such young children.
"We are talking about social, emotional and behavioural problems," she said. "These are kids whose behavioural spectrum is not within the normal spectrum."
She said identifying behavioural problems in young children could prevent them from developing into more serious mental health issues.
"By getting in early with children who are experiencing these sorts of problems, a good percentage of them can be addressed."
Professor Slee said the research was the most thorough assessment of the mental health of preschool children undertaken in Australia, assessing for the first time a large sample in a range of socio-economic groups.
The assessment looked at whether children had lots of worries or were nervous, if they had a poor attention span, their ability to get along with other children and whether they were considerate to others and shared.
The researchers used five types of question assessments to determine the emotional symptoms of mental health, including temper tantrums and fighting, hyperactivity, peer relationships and social behaviour.
Following the questionnaire component, which researchers followed up several times, Professor Slee said the study looked at temperament and whether children were open to new experiences and how they related to childcare staff and conflict.
"Where a child is very rigid or constantly not adapting to new experiences, we know that is also associated with significant mental health issues, they may be prone to having mental health problems," he said.
Intervention at the tested childcare centres, including targeting specific behaviours to ensure children became more resilient, was also tested.
After implementing intervention strategies, Professor Slee said one-in-six children moved from being in an abnormal range of exhibiting mental health behaviours into the normal range.
As first appeared in The Australian, 24 December 2012
Share
About Author
(0) Readers Comments