IT'S SOMETHING none of us really want to think about all that much.  But research released today provides new insight into the leading causes of death among Australians, and what are our biggest killers. Released by the Australian Institute of Health and Welfare, the research also analyses the differences in death rates among the country's different age groups. For instance, those over 45 are more likely to die of chronic health issues such as coronary heart disease, while tragically suicide remains the biggest killer among people aged between 15 and 44. Perhaps unsurprisingly, many more women were outliving the blokes with 73 per cent dying after 75 compared to 58 per cent of men. While chronic illness remains a big killer, AIHW spokesman Louise York pointed out that those who die of chronic disease often have more than one cause of death recorded on their death certificate. "For example, coronary heart disease was listed as an associated cause of death for 50 per cent of diabetes deaths and 25 per cent of deaths due to kidney failure," she said. The good news however, is we are living longer according to the AIHW, there were 147,678 deaths in Australia in 2013, two-thirds of which were in people aged over 75 years. Among OECD countries in 2012, Australian men improved their ranking from 6th to 3rd, while Australian women remained steady at 7th. Current life expectancy figures show that an Australian girl born in 2011—13 can expect to live to 84.3 years and an Australian boy can expect to live to the age of 80.1 years. "Life expectancy is still lower for Aboriginal and Torres Strait Islander people, with indigenous males living, on average, 10.6 years less than their non-indigenous counterparts," Ms York said. "For indigenous females, this figure is 9.5 years."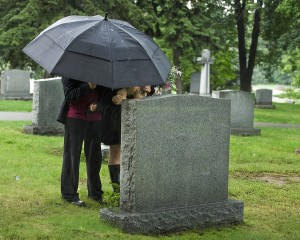 While the news we are living longer may sound good, research released in August last year reveals it will come at a cost, as our quality of life isn't increasing at the same rapid rate. Not only will we be forced to work longer to support ourselves in our older age, but we will need thousands more aged care workers to cope. In just three decades, Australia will have more people aged over 60 than under 20, and more than 1.6 million people aged over 85, according to McCrindle Research which provided a startling insight into future ageing and population projections. Research founder Mark McCrindle warned that while our life expectancy looks great, the quality of our life might not be so rosy as medical intervention meant people were living longer but it came at a cost.
Leading causes of death aged under 1:Peri-natal and congenital conditions.
Leading causes of death among 1-14: Land transport accidents
Leading causes of death among 15-44: Suicide
Leading causes of death among over 45: Chronic disease, coronary heart disease, cerebrovascular disease, cancers, dementia and Alzheimer disease and respiratory conditions.
This article first appeared News, 13 March 2015.
Share
About Author
(0) Readers Comments