TEENS who are active in the evenings are more likely to suffer depression and insomnia, a study of more than 300 South Australian high school students has found.
The research by Adelaide University psychology PhD student Pasquale Alvaro found students who played video games and preferred to do homework at night, rather than early in the morning, were more at risk of sleep and mental health problems.
The findings, published in the journal Sleep Medicine, show insomnia is independently linked with depression, anxiety and panic disorders in teens.
Teens who were more naturally disposed to being active at night were also more at risk of obsessive-compulsive disorder, separation anxiety and social phobia.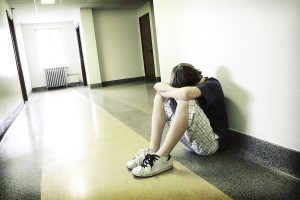 "These findings suggest that the 'eveningness' chronotype — being more active in the evenings — is an independent risk factor for insomnia and depression," Mr Alvaro said.
"This is important because adolescents tend to develop a preference for evenings, which sometimes becomes a syndrome whereby they keep delaying going to sleep."
Mr Alvaro said teens should not do homework or play video games in their bedrooms so their brains did not associate the bedroom with high levels of mental stimulation.
If teens insisted on taking their phones to bed they should dim the screen and watch videos that would relax them such as favourite TV shows, he said.
Mr Alvaro said about 11 per cent of teens aged 13-16 experienced insomnia.
"There is a growing awareness among the scientific community that insomnia, depression and anxiety disorders are linked with each other, and these disorders contain overlapping neurobiological, psychological, and social risk factors.
"Having insomnia in addition to anxiety or depression can further intensify the problems being experienced with each individual disorder. It can lead to such problems as alcohol and drug misuse during adolescence."
This article first appeared on 'News.com.au' on 30 July 2014.
Share
About Author
(0) Readers Comments