Whyalla will be the first regional community in South Australia to have a specialist, country-based inpatient mental health facility when the Whyalla Integrated Mental Health Inpatient Unit (IMHIU) opens mid this year.
Country Health SA acting mental health executive director Ruth McPhail said a state-of-the-art, six-bed unit would provide people with high-quality, specialised mental health care services.
"The Whyalla IMHIU will provide a new acute component to a stepped model of mental health care, enabling consumers to focus on their recovery in a flexible and therapeutic environment," Ms McPhail said.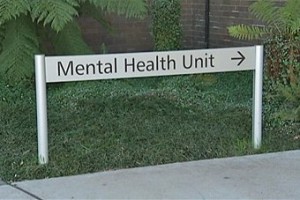 "Having access to acute mental health care services close to people's homes and their support networks, reducing the need to travel to Adelaide is extremely important to rural South Australians."
The unit will feature single bedrooms with en suite bathrooms, a dining and lounge area, clothes washing facilities and comfortable furnishings to make the space as home-like as possible.
"The Whyalla Community Mental Health Team, which includes mental health clinicians and a psychiatrist, will continue to provide community based services to the local community," Ms McPhail said.
The implementation of IMHIUs in regional South Australia was identified as part of the Stepping Up: A Social Inclusion Action Plan for Mental Health Reform 2007-2012 report.
The Whyalla unit is the first of the IMHIUs planned for country South Australia, with the second due to open in the Riverland later this year.
The state government has invested more than $300 million to improve SA's mental health services and infrastructure, in response to recommendations made in the Stepping Up report.
In addition, the commonwealth government has provided about $80 million to deliver an additional 159 sub-acute beds and places in South Australia.
These investments will increase the capacity of South Australia's mental health system to 774 beds and places, an increase of 261 beds and places since 2007.
The Whyalla IMHIU is due to open in mid-2014.
This article first appeared on Whyalla News on 24 January, 2014.
Share
About Author
(0) Readers Comments