FRAMLINGHAM Aboriginal elder Lenny Clarke has called for the federal government to heed a UN report which found  flaws in the treatment of indigenous inmates with mental health issues.
Mr Clarke, who is deputy chairman of the First Peoples Disability Network, said successive inquiries had found Aboriginal Australians to be the most jailed sector of the human race and there were  now similarities with treatment of refugees seeking asylum.
Last April Mr Clarke's daughter, who was born with Down syndrome, travelled with her carer to Geneva to attend a hearing of the UN committee on the rights of persons with disabilities, where submissions from Australia were heard.
The UN committee's report late last year recommended  the federal government "as a matter of urgency, ends the unwarranted use of prisons for the management of un-convicted persons with disabilities, with a focus on Aboriginal and Torres Strait Islander persons with disabilities, by establishing legislative, administrative and support frameworks that comply with the Convention".
According to the committee, indefinite detention of people with disability is a breach of human rights.
While the UN committee commended Australia's move to introduce a disability insurance scheme and other initiatives, it pointed out shortfalls in legal rights.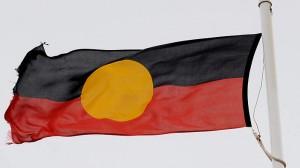 It  found that under Australian law a person can be subjected to medical intervention against his or her will, if the person is deemed to be incapable of making or communicating a decision about treatment. The committee also noted  reports of high rates of violence perpetrated against women and girls living in institutions and other segregated settings.
Mr Clarke told The Standard this week Australia had "gone mad on locking up people who are perceived as different".
"This is not new to us Aborigines," he said.
"For too long our people who have some form of disability seem to have been completely overlooked in Aboriginal sector advancement.
"It is very evident that disabilities within the Australian Aboriginal community has been shamefully and vividly overlooked."
The First Peoples network provides advice to government and non-government sectors about needs of Aborigines and Torres Strait Islanders.
Australia's disability commissioner Graeme Innes last month released a report Equal Before the Law which also called for improvement in the criminal justice system.
"Not only should Australians with disabilities — whether victims of crime, offenders, or participants in the criminal justice system — experience equal treatment before the law, but considerable economic savings can be made by preventing violence and providing early diversion and support,"  he said.
"Equal treatment by it, irrespective of difference, is fundamental."
His report said there would be significant savings for governments when early support was provided and diversion options were available from the criminal justice system.
"Costs of violence, both personal and economic, are significant", the report said.
"Violence prevention efforts will have positive impacts on people with disabilities and society as a whole."
This article first appeared on 'The Standard' on 19 March 2014.
Share
About Author
(0) Readers Comments