A boost to mental health services will see an influx of workers start work in Whyalla at the end of April.
The number of workers is expected to triple.
Country Health SA Expert by Experience development officer Angela Cordon said more than 40 mental health professionals would soon be in place at the Whyalla Hospital's new mental health facility.
Currently 12 mental health staff are employed at Whyalla Hospital, unable to cope with high demand in the region, leaving patients waiting several months for appointments.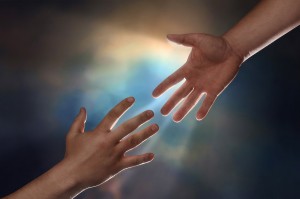 "I think people will be very well supported with access to services," Ms Cordon said.
The staff will make up a multidisciplinary mental health services team which will work with existing services and hospital staff to provide care.
"Having the mental health unit will support other disciplines of health in the hospital and community," Ms Cordon said.
The announcement of increased mental health services and workers was made at a mental health forum in Whyalla on April 9, in front of carers, clients and mental health workers.
A redeveloped hospital was opened in November 2013 providing a six-bed integrated mental health unit – the first facility of its kind in country South Australia.
The new hospital includes 48 single patient rooms with en suite bathrooms for increased privacy and comfort for patients as well as four palliative care patient rooms with private courtyards.
Other features include six chemotherapy chairs capable of treating 12 patients a day, bedside computers and enhanced telemedicine facilities and a Regional Cancer Centre accommodating outpatient specialist consultations, counselling and patient education, resource rooms and space for research, training and education activities.
This article first appeared on 'Whyalla News' on 15 April 2014.
Share
About Author
(0) Readers Comments