PSYCHIATRISTS handed out 351 forced mental health treatment orders in the Warwick-Toowoomba region last financial year.
Queensland Director of Mental Health William Kingswell's annual Parliamentary report reveals the number fell from 401 in 2012-13.
Courts or custodial officers sent 299 people for mental health treatment at the Darling Downs Network Authorised Mental Health Service – up 75 (or 33%) on the previous period.
There were 65 forensic order patients – people detained in an authorised mental health service or high-security unit for care – and 63 patients charged with a criminal offence.
Warwick Community Mental Health Service provides treatment programs to patients in the region.
Dr Kingswell said Warwick patients were doing it tough compared with city residents because many mental health professionals did not want to leave metropolitan areas.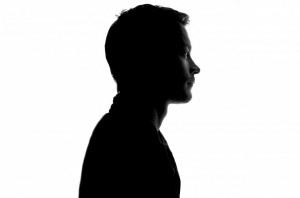 "What you have in a lot of rural and regional Queensland is market failure," he said.
"So you don't have a well-developed primary care sector or a well-developed private psychiatry sector that you would see in an urban area.
"It's just really difficult to get private practitioners to move out of the postcode that ends in triple zero."
Mental Illness Fellowship Queensland president Tony Stevenson said getting services right at the community level would lower the number of interventions.
Mr Stevenson said more funding and introducing e-health and more support for GPs could make a world of difference for patients on the edge.
"It does help prevent crisis developing if people are maintaining their medication and they're connected well into the community, and the people they are connected with are able to recognise the changes and behaviour and try and get some more intensive support at that right time," Mr Stevenson said.
The facts
Darling Downs Network Authorised Mental Health Service key figures
Cases, 2013-14, 2012-13
Involuntary treatment orders: 351, 401
Involuntary patients: 299, 224
Forensic order patients: 65, 65
Patients charged with an offence: 63, 75
Note: Psychiatrists order involuntary treatment orders, while courts or custodial officers issue involuntary admission orders.
Source: Queensland Director of Mental Health Annual Report.
This article first appeared on 'Warwick Daily News' on 15 December 2014.
Share
About Author
(0) Readers Comments