Proposed law changes designed to protect the mentally ill could have shielded some of Victoria's most notorious killers from public scrutiny, victims' groups and legal experts fear.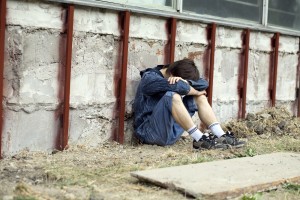 The Victorian Law Reform Commission wants to make it easier for accused criminals to obtain suppression orders if they raise "mental impairment" as a defence in court.
Current laws should be loosened until there's "a presumption in favour of suppressing information" in such cases, the commission says in its nearly 500-page report.
The proposal for tougher naming bans startled victims groups and legal experts, who fear it may open up avenues for murderers to be granted anonymity.
Under the proposed changes, an accused could apply for a suppression order at "any time" upon raising mental impairment issues or claiming to be unfit to stand trial.
Victoria's worst killer, Black Saturday arsonist Brendan Sokaluk, and child killer Arthur Freeman, who threw his daughter off the West Gate Bridge, both claimed mental impairment before a jury ruled otherwise.
Domestic Violence Victoria chief executive Fiona McCormack said the government needed to tread carefully.
"Any implementation of the proposed changes needs to be very careful not to attribute family violence to mental illness in the absence of a thorough and professional risk assessment," she said.
Media lawyer Justin Quill said the proposal was dangerous because it would limit the public's ability to understand complex legal cases.
"It is an absolutely disgraceful suggestion," he said. "I'm not suggesting there isn't a case for suppression orders, but it shouldn't be the starting point."
He said the plan could encourage even more offenders like Freeman to claim mental impairment to avoid being named in the media. "This provides an inducement for them to make that claim."
Crime Victims Support Association president Noel McNamara said criminals must be identified. "It's part of their punishment. They should be named and shamed."
The Criminal Bar Association and Victorian Legal Aid both support the proposal, however, arguing that publishing details that identify the mentally ill could be detrimental to their recovery.
But the report did not examine in detail what would happen if an accused raised mental health issues that the court later found were not true.
The proposal was part of a full review into the Mental Impairment and Unfitness to be Tried Act, which found the defence had been raised nearly 50 times over a decade. Most times were for psychosis and paranoid schizophrenia.
The report makes more than 100 recommendations, many of which are procedural, to help the courts effectively deal with mentally ill people.
Currently, a jury can determine whether a person is unfit to stand trial. Mental impairment can also be raised as a defence if a person argues they were so impaired they did not understand the impact of what they were doing, which currently is a matter sometimes determined by a judge alone. But the law commission calls for these roles to be flipped.
Other proposals call for a new forensic mental health hospital, stronger reviews for people on supervision orders and more support for victims of crime. The report said there needed to be a precise legal definition of mental impairment, one that includes mental illness, intellectual disability and cognitive impairment.
Attorney-General Robert Clark said the government needed time to consider the report.
– with Rania Spooner
This article first appeared on The Canberra Times on 21 August 2014.
Share
About Author
(0) Readers Comments