A PUSH for greater inclusion in sporting clubs, employment and training programs for mentally ill Queenslanders forms part of a five-year mental health strategy to be released today.
The plan, sanctioned by State Cabinet, calls for obesity and Quit Smoking campaigns to specifically target the mentally ill, who are dying up to 16 years earlier than the general population.
Ahead of launching her eight-point wish list, Queensland Mental Health Commissioner Lesley van Schoubroeck said not enough money was being spent on giving people with mental illnesses a purpose in life.
She said her commission had started working with Volunteering Queensland to assist people living with a mental illness to become more involved in the community.
"Services are improving but we're not investing nearly enough money in keeping people well and getting people out of hospital into useful jobs and useful lives," Dr van Schoubroeck said.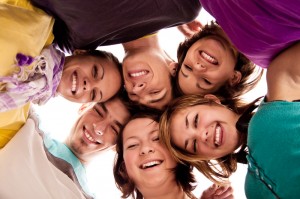 "We've learnt to accommodate offices for people with physical disabilities. We need to accommodate the workforce for people with psychiatric disability."
Queensland Health Minister Lawrence Springborg will also address a function tomorrow at the Mental Illness Fellowship of Queensland headquarters in Brisbane to release the plan.
Dr van Schoubroeck, who took up a position as the inaugural head of the Queensland Mental Health Commission in July last year, said the plan came with no new money for the sector.
"This is my high-level manifesto about what directions would be good to go in so that existing and new resources are used to best effect as more detailed plans are developed," she said.
Dr van Schoubroeck said an estimated 15,000 Queenslanders attempted to take their own lives annually and about 650 die from suicide every year – more than double the state's road toll.
In 2011/12, about 900,000 people had a mental illness or substance use disorder. Of those, about 156,000 people had a disorder that was considered severe. About half of all mental illness started before the age of 14.
Key points of Queensland's mental health plan 2014-2019:
* More say for individuals with mental health and substance use problems, their families and carers in how the system is designed and services delivered.
* Improved awareness, prevention and early intervention for Queenslanders living with a mental illness.
* Priority for improving mental health in rural and remote communities, among Aboriginal and Torres Strait Islanders, reducing the adverse impacts of drugs and alcohol and in suicide prevention.
* Supporting employment and training opportunities for people with mental illness and others marginalised from the mainstream workforce.
* Encouraging government agencies to better consider the needs of mentally ill Queenslanders.
* Targeted obesity and Quit smoking campaigns for people with a mental illness.
* Developing specialised statewide services focusing on vulnerable groups, such as people with eating disorders, refugees and migrants and those with disabilities.
* Set targets and benchmarks to measure progress.
This article first appeared on 'Courier Mail' on 9 October 2014.
Share
About Author
(0) Readers Comments