Canberra teenagers experiencing serious and complex mental health problems  are facing a six-week wait for specialised services,  ACT Health said.
The peak body for youth affairs, the Youth Coalition of the ACT, said the  demand on youth mental health facilities would continue to increase, and   waiting periods should sound a warning to the   government for the need  for  more preventive and acute services.
As of November 8, there were 30 people waiting for a full assessment at the  Northside Child and Adolescent Mental Health Service, 24 people waiting for a  full assessment at the Southside service and 22  waiting for access to a  specialised program in Woden treating eating disorders.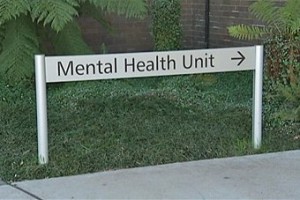 An ACT Heath spokeswoman said patients were assessed when they were first  referred to the clinic, and those young people perceived to be at high risk are  scheduled for a full assessment within 48 hours.
All other patients faced an average wait of six weeks to be offered a full  assessment and begin treatment at the clinics.
ACT Health's  website said clinicians at the Northside and Southside services  assist in the management of serious and complex problems in children and  adolescents aged under 18  through comprehensive assessment and treatment.
The Youth Coalition of the ACT director Emma Robertson said as the pressures  faced by young people continued to increase and the stigma attached to seeking  psychological help was removed, more people would seek out youth mental health  services.
"The sorts of things young people are experiencing are very much related to  things around body image, stress, particularly stress around school work," she  said.
"The world's not getting kinder around those things, we're not easing up on  the pressure."
The ACT Health spokeswoman said that while the young people remained on the  waiting lists, the clinician allocated to conduct their full assessment checked  in with their patients periodically, to ensure that their level of risk was not  escalating.
The spokeswoman said there are also avenues for emergency intervention if  required, including access to the Crisis Assessment and Treatment team.
"People can also present to the emergency department at any stage for review  and assessment, and admission will be arranged if medically indicated," she  said.
Ms Robertson said she would like to see a greater investment in  acute and  early intervention and preventive mental health services for young people.
"Unfortunately, what I think happens far too often is that when we do get a  small amount of money that's become available it gets put into the acute,  tertiary end response because that's where there's the most crisis and it's more  likely to have stories in the media, and we always scrimp on the preventative  end," she said.
This article first appeared on 'Canberra Times' on 19 November 2013.
Share
About Author
(0) Readers Comments