Is Headspace Really Improving Young People's Mental Health
With government funding, headspace centres have rapidly expanded in number from an initial ten in 2006-2007 to a planned 100 by 2016. But this expansion has occurred before any evaluation of whether headspace services actually improve young people's mental health.
Study Of Holocaust Survivors Finds Trauma Passed On To Children's Genes
Genetic changes stemming from the trauma suffered by Holocaust survivors are capable of being passed on to their children, the clearest sign yet that one person's life experience can affect subsequent generations.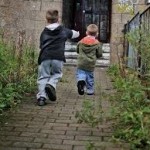 A New Type of ADHD? Head Injuries In Children Linked To Long-Term Attention Problems
Children who suffer an injury to the brain — even a minor one — are more likely to experience attention issues, according to a study published Monday in the journal Pediatrics.
Teens With Insomnia At Greater Risk For Self-Harm
A new study has found that teens who suffer from sleep difficulties, such as insomnia and short sleep duration, are significantly more likely to engage in self-harm compared to teens with healthy sleep patterns.
What Do You Do When Your Child Has Mental Health Problems?
Megan* can pinpoint the exact moment she knew she could not take it anymore. It was late afternoon on a perfect Sydney day and the mother-of-three was racing her eldest daughter to the emergency department of Westmead Hospital…read more
Brain Training Calms Children With Autism, Hyperactivity
A pioneer in brain plasticity ­research, US neuroscientist ­Michael Merzenich, told a group of principals and teachers in ­Brisbane yesterday that "brain ­retraining" would soon be as common as physical fitness programs.