AFTER being elected as Kingston's newest Junior Mayor, Naveen Satish Kumar is hoping to shine a light on youth mental health issues.
The Aspendale Gardens Primary School grade six student was presented with his mayoral robes by Kingston Mayor Paul Peulich at Monday night's council meeting.
Kingston's Junior Mayor program gives local primary students a chance to develop their interest in the democratic process and builds leadership skills such as speech writing and public speaking.
Inducted as Junior Mayor last month front of 200 students and parents, Naveen was elected by his peers on a platform of advocating for youth mental health and resilience.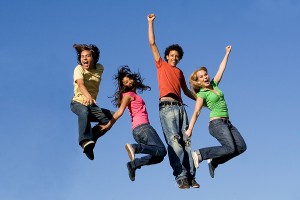 In his winning speech, Naveen drew on his knowledge of popular fiction characters including Katniss from The Hunger Games and Harry Potter to demonstrate how young people can build strength through adversity.
Naveen ended his speech by highlighting the importance of teaching resilience in schools and self belief.
"We are all amazing people and if we think positively, we can do anything," Naveen said.
Cr Peulich said he was impressed with the calibre of students nominated and congratulated Naveen on his win.
"The Junior Mayor program has been running for over 50 years and gives primary school students a taste of public life and highlights the importance of engaging in the political process from a young age.
"By harnessing and developing that interest we are investing in the development of strong, capable and caring leaders for Kingston and the wider community," Cr Peulich said.
This article first appeared on 'Herald Sun' on 27 April 2014.
Share
About Author
(0) Readers Comments