When Jenny Patterson was diagnosed with schizophrenia 40 years ago, it was treated like an irreversible and dangerous disease.
"All we had in Mackay at that stage was a psychiatric hospital, a psychiatrist and a padded cell which I was in quite a lot," said Jenny.
"In those days, if you suffered from schizophrenia, you would suffer for the rest of your life so my parents were told not to worry about even visiting me because this was where I was going to be for the rest of my life.
"They didn't offer you any hope. These days, there's a lot of emphasis placed on recovering whereas in my days, it was the end of the road."
Against the odds, Jenny is now fully recovered and spends her time volunteering at the Mackay branch of the Mental Illness Fellowship of Australia sharing her story with others coping with schizophrenia.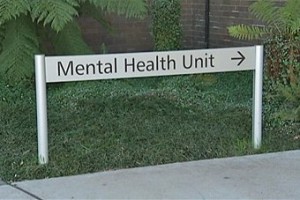 A difficult diagnosis
In her teens and early 20s, Jenny was hospitalised with drug overdoses and migraines but it wasn't until she became paralysed from the waist down for a period of three weeks that she was referred to a psychiatrist.
"They discovered I wasn't paralysed, it was all in my head," recalled Jenny.
While she was never given a diagnosis, she was put onto heavy medication which affected her memory and mood.
Then she started to hear voices which eventually landed her in the psychiatric ward at the Mackay Base Hospital.
"From then on it was a roller coaster ride. I spent probably the next four or five years in and out of hospital and more in than out," she said.
"I often woke up a couple of days later and found myself in the padded cell."
At 25 years old, in a lucid moment, Jenny looked at her chart at the end of her bed and was surprised to read the doctor's diagnosis: schizophrenia.
She says knowing her own diagnosis was the starting point of her recovery.
Discovering recovery
Eventually Jenny was introduced to a program called GROW, a peer support program for people recovery from serious mental illness. She says meeting other people coping with the same things gave her hope.
"I can remember thinking, 'they're smiling, maybe I could end up like that too'," she said.
"Once I started working personally on me and gaining some sort of value of me as a person and realising I didn't have this neon sign on my forehead saying, 'I'm schizophrenic', I then started to feel good about who I was as a person and my confidence grew.
"That's what it's all about, hope. Because I just firmly believe that we can all recover from anything, if we make up our mind to do it."
The stigma of being 'schizo'
While great progress has been made in the treatment of mental illness, Jenny says schizophrenia is still a dirty word.
"You know – 'oh they're schizo, so stay away from them'."
And the split-personality thing? A total myth popularised by Hollywood.
The symptoms of schizophrenia include confused thinking, delusions and hallucinations.
"My personality was different at times. I am usually a fairly warm and loving person whereas I would be volatile and angry so I guess people thought, 'there's a person who's half good and half bad,' but I think that we've all got that in us… there are different parts of our personalities."
This article first appeared on 'ABC' on 12 May 2014.
Share
About Author
(0) Readers Comments