One in two Australians couldn't bear to go without their mobile phones for more than a day, and one in 10 spend up to three hours a day on their phones, a new Not for Profit survey has revealed.
The research, commissioned by Make-A-Wish Australia, found that 52 per cent of mobile phone users would feel lost without their gadgets after just 24 hours.
The survey also found that 17 per cent spend two or more hours on their mobile phones every day; 59 per cent know someone who they wished would spend less time on their phone.
As well 25 per cent of people couldn't go for more than half a day without their mobile phone, 8 per cent said they couldn't go for more than 30 minutes without their phones.
The survey found that 82 per cent of 18-29-year-olds wish mobile phone usage was restricted in certain areas (e.g. at dinner, at the shops, on public transport).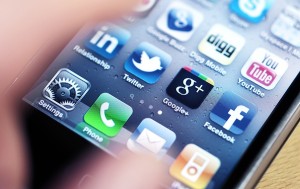 The findings come as Make-A-Wish launches Switch Off – a 2014 campaign to encourage Australians to switch off their mobile phones and raise money to 'switch on' wishes for children with life-threatening medical conditions.
"From today, people in Australia can visit makeawish.org.au to register their interest in the new fundraiser Switch Off to be held in March next year," Make-A-Wish CEO Gerard Menses said. Switch Off will invite participants to register online at a special.
Switch Off website and download an App where they can take up the challenge to switch off or sponsor a phone-addicted friend or family member to turn off their device for a nominated period of time.
Funds raised will be used to help grant the wishes of seriously-ill children.
Make-A-Wish CEO Gerard Menses urged all Australians to ditch their mobile phones for a short amount of time and make a huge difference in the lives of children with life-threatening medical conditions.
"The survey findings highlight that Australians are incredibly attached to their mobile phones, so we're issuing a challenge to people across Australia to turn off their phones or sponsor a loved one to turn off their phone and raise money to grant life-changing wishes," Menses said.
The Switch-Off campaign will be launched in January.
This article first appeared on Pro Bono Australia on 19 November, 2013.
Share
About Author
(0) Readers Comments