Acupuncture is just as effective as counselling for short-term relief of moderate to severe depression, a randomised trial finds.
One-third of patients who had acupuncture were free of depression after three months, compared with 29% of those who attended counselling, according to the study conducted in UK general practice.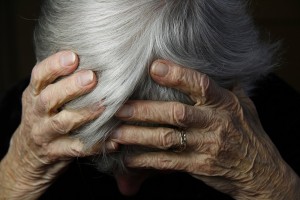 Just 18% of patients who received usual care from their GP were depression-free at follow-up.
The number needed to treat was seven for acupuncture and 10 for counselling, results showed.
"In this first randomised trial of acupuncture and counselling for patients continuing to experience depression in primary care, we found statistically significant benefits at three months associated with both interventions when provided alongside usual care," the researchers wrote in PLoS Medicine.
However, longer-term outcomes were less convincing: by 12 months, depression scores were still lower in both the acupuncture and counselling groups but this difference was no longer statistically significant.
The trial involved 755 patients from northern England who had consulted their GP in the past five years for depression, and still had moderate to severe depression at the time of enrolment.
They received up to 12 sessions of acupuncture or psychological counselling, or usual care.
Patients who had acupuncture reported an average of 34 depression-free days over three months, compared with 27 in the counselling group and 23 in usual care.
Depression was assessed using the Patient Health Questionnaire (PHQ-9) score.
Patients' average age was 44, 69% were taking antidepressants and 75% had experienced four or more episodes of depression over the past 19 years.
As first appeared in Psychiatry Update, 1 October 2013. Source: PLoS Medicine 2013; online.
Share
About Author
(0) Readers Comments