THE Therapeutic Goods Administration has urged health professionals to be on alert for suicidal ideation and behaviour associated with atomoxetine (Strattera, Eli Lilly) following several serious adverse events, including the death of a child.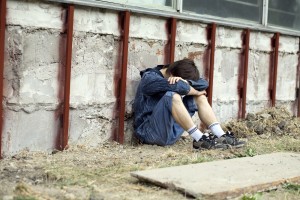 Although the risk of suicidal behaviour associated with the drug is documented in the product information, atomoxetine is included in the latest Medicines Safety Update from the regulator following 74 reports of psychiatric disorders associated with its use to July 2013.
In 65 of these cases atomoxetine was the sole suspected medicine.
More than half of the cases (42) were reports of suicidal ideation, many in patients under the age of 18.
The TGA also received two reports of attempted suicide in children and adolescents and one report of completed suicide in a child being treated with atomoxetine.
A pooled analysis of 12 short-term trials of the drug, 11 in ADHD and one in enuresis, found the average risk of suicidal ideation in patients treated with atomoxetine was 0.4% compared to 0% for the placebo.
The TGA encouraged health professionals to consider the risk of suicidality against the benefit of treating ADHD in children and adolescents with atomoxetine.
It said patients should be carefully monitored, particularly in the first few months of treatment and after a change of dose.
It urged health professionals to report all adverse incidents.
Parents and carers should also be warned of the risks and advised to seek immediate medical attention for behavioural changes including anxiety, agitation, panic attacks, insomnia, aggressiveness and impulsivity.
This article first appeared on Medical Observer on 1 October, 2013.
Share
About Author
(0) Readers Comments