Antipsychotics not only fail to reduce psychosis in schizophrenia, but might even hamper patients' recovery, a controversial US study reports.
Despite 20 years of treatment, almost three in four patients with schizophrenia continued to experience psychotic symptoms, psychiatrists at the University of Illinois College of Medicine reported.
Psychotic activity remained "surprisingly frequent" in medicated patients compared to unmedicated patients, they said, questioning how much long-term benefit the drugs really delivered.
The findings suggested that "antipsychotics are not effective in eliminating or reducing psychosis for the great majority of schizophrenia patients and may impede the recovery of some", the researchers wrote in Psychological Medicine.
The study involved 70 people with schizophrenia who were assessed up to six times over two decades.
About two-thirds were taking antipsychotics.
However, Professor David Castle, chair of psychiatry at the University of Melbourne, baulked at the suggestion that schizophrenia patients would fare better without medication.
Although the length of follow-up was commendable, the naturalistic design of the study meant patients treated with antipsychotics were likely to have a worse prognosis regardless of the drugs' effects.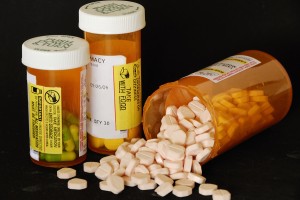 "It's a bit like saying insulin makes diabetes worse because people with worse diabetes are on insulin," Professor Castle said.
Although antipsychotics were by no means "entirely effective", they were the best treatment available, he said.
The question of how long to continue antipsychotic treatment for was "more difficult to judge", however.
"People who have had symptoms for a long time might have to come to terms with ongoing antipsychotic treatment, while other might only need to be on antipsychotics for a year or so and then monitored very closely thereafter," Professor Castle said.
Combining medications with psychosocial therapies also "made a lot of clinical sense" to help patients manage their symptoms.
"Teaching people how to live with their voices and accept them rather than trying to eliminate them allows people to live their lives despite their symptoms," he said.
Psychological Medicine 2014; online.
This article first appeared on 'Australian Doctor' on 15 April 2014.
Share
About Author
(0) Readers Comments