Children with ADHD should not necessarily be treated with medication, according to the final version of national guidance on the diagnosis and management of the condition.
The long-awaited practice poi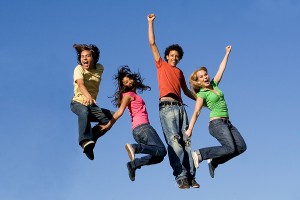 nts were released Friday by the National Health and Medical Research Council and are intended to offer all doctors caring for children a guide to good ADHD practice.
The document will be particularly useful when clinicians are thinking of prescribing stimulants, according to council CEO Professor Warwick Anderson.
"Decisions about the treatment of ADHD are not limited to whether or not to use medication … Ultimately, the best option for each child needs to be found by seeing a suitably trained health professional who will assess the child and also talk with the parents and teachers."
The release of the final practice points follows more than two years of controversy.
The original version – a 291-page guideline with 914 references – was released in draft form in 2009, but was never formally published pending an investigation into a US academic whose research featured prominently.
The latest much briefer version – 29-page document with 112 references – was compiled by a panel of 10 independent experts, including psychologists, psychiatrists and a consumer representative, but no GPs.
Critics of the draft practice points, released late last year, said the changes did not sufficiently expand GPs' role in managing the condition, with no points significantly changing practice.
As first appeared on Psychiatry Update, 20 September 2012
Share
About Author
(0) Readers Comments