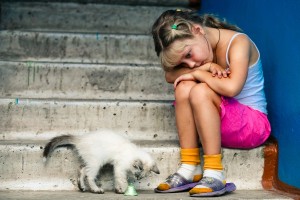 The federal Department of Health and Ageing launched the first guidelines for treating the trauma of child abuse this week in response to concerns that many clinicians are not appropriately trained to respond to complex trauma.
"There are very few services or practitioners that are really informed about the issues of people who have experienced this sort of trauma," Dr Cathy Kezelman, President of Adult Surviving Child Abuse (ASCA), and co-author of the guidelines told Psychiatry Update.
The world-first initiative developed by ASCA and endorsed by the RANZCP's section of psychotherapy integrates two sets of guidelines – one for clinicians and one for workers and organisations who regularly come into contact with patients with unresolved trauma.
"Previous guidelines have been focused on PTSD in adulthood, but not complex trauma," she said.
"We're talking about repeated childhood abuse, neglect, trauma that occurs during crucial developmental years and potentially affects every aspect of the child's development."
Dr Kezelman said ASCA receives numerous calls from patients recounting instances where they felt practitioners did not understand the long term impacts of unresolved trauma or did not show any interest in the patient's lived experience and history.
"What happens is that people with this history receive multiple comorbid diagnoses but are not treated holistically or with any understanding about what happened to them to affect them this way," she said.
"As a result people tend to ricochet around the system for years without the core issues being adequately addressed."
What these guidelines have done is they've looked at the last 20 years of national and international research of complex trauma and the common elements of responding to it."
ASCA estimates four to five million Australians have unresolved trauma from childhood.
As first appeared in Psychiatry Update, 1 November 2012
Share
About Author
(0) Readers Comments