ALMOST two-thirds of all ­patients going to their GP for depression or anxiety in Brisbane are being prescribed anti­depressants.
Metro North Brisbane had the highest rate of drug prescriptions of any metro area across Australia, with 64 per cent of patients given drugs.
Queensland ranked second for regional areas, with Townsville-Mackay hitting 70 per cent, just 4 per cent lower than the highest region, which was Hume in Victoria/NSW.
The figures will be released today in a National Health Performance Authority report.
The study charts the percentage of occasions that GPs treated patients who had anxiety or depression with prescribed psychotropic drugs, GP counselling or a referral to a health professional. The figures show that in some cases more than one treatment ­option is used by GPs.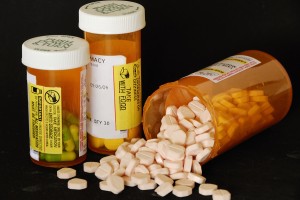 Examples of psychotropic drugs include antidepressants, anti-psychotics and sedatives.
While most Metro North Brisbane patients were treated with these drugs, 37 per cent of cases were treated with counselling by the GP and another 16 per cent were handled with a referral.
Greater Metro South Brisbane was slightly lower with 61 per cent getting drug prescription, as was West Moreton-Oxley with 59 per cent.
Brisbane's drug prescription rate was higher than Sydney's north shore and beaches, which had a rate of 59 per cent. The Gold Coast had 55 per cent, while Northern Sydney was the lowest with 38 per cent.
In regional areas, Queensland nearly topped the list again for prescriptions, with 70 per cent of patients in the Townsville-Mackay region given a psychotropic.
The Sunshine Coast was 58 per cent drug ­prescriptions, Darling Downs-SW was 66 per cent and far north Queensland was 57 per cent.
Australian Medical Association Queensland president Shaun Rudd attributed Met North Brisbane's high rate of prescription to "good access" and said it signified there was less stigma and the drugs were improving.
"Mental illness has not got the stigma it used to have and that's why we see more mental health cases before GPs as people are becoming more accepting of having treatment," he said.
Dr Rudd said GPs were treating more patients with ­depression and anxiety than ever, with specialists not always needed.
This article first appeared on 'The Courier Mail' on 11 December 2014.
Share
About Author
(0) Readers Comments