Managing the mood disorders of depression is a therapeutic tightrope. In its most severe manifestation, depression can lead to self-harming behaviors, up to and including suicide attempts. Therefore, depression screening and reducing the stigma of a depression diagnosis have been essential to assuring that those who need help get it.
But initiating therapy with an antidepressant has also been associated with increased risk of suicide, particularly in young adults (those under age 25). Why this occurs, why with some drugs and not others, and why only in some patients is not well-understood.
A paper published today in the Journal of the American Medical Association-Internal Medicine suggests at least one cause for increased suicide risk in young adults: starting the patient at a higher-than-recommended dose.
The study was led by Dr. Matthew Miller from the Harvard School of Public Health and Dr. Til Stürmer from The University of North Carolina at Chapel Hill's Gillings School of Public Health.(Disclosure: I hold an adjunct faculty appointment in the UNC-CH Eshelman School of Pharmacy.)
The researchers examined records of 162,625 individuals aged 10 to 64 who were 1) diagnosed with depression between 1998 and 2010, 2) were prescribed one of three serotonin-selective reuptake inhibitor antidepressants for the first time: citalopram hydrobromide, sertraline hydrochloride, and fluoxetine hydrochloride, and 3) monitored for the first month, three months, and year for the incidence of suicide attempts (using medical codes defined by the authors as "deliberate self-harm," or DSH).
Each of the three drugs went off-patent during the study period, but they correspond to the brand name SSRI drugs Celexa® (Forest, 2003), Zoloft® (Pfizer, 2006), and Prozac® (Eli Lilly, 2001), respectively. They were selected for pooled analysis because they represented 67% of prescriptions for starting antidepressant therapy.
After exhaustively minimizing any confounding factors and focusing specifically on a diagnosis of depression, the authors compared DSH data based on two variables: 1) those aged 10-to-24 vs. those 25-to-64, and 2) whether the patients received the most common (or modal) starting dose vs. those who began on a higher starting dose. The modal doses were defined as 20 mg per day for citalopram hydrobromide, 50 mg/day for sertraline hydrochloride, and 20 mg/day for fluoxetine hydrochloride. The two age groups were selected based on an FDA report ten years ago that indicated SSRI antidepressants increased suicide risk by two-fold in the younger group.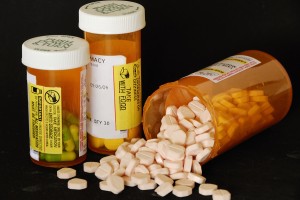 The good news first: When starting at the typical SSRI dose, no increase in suicide risk was observed in either group. However, those patients with depression ages 10-24 who were started on a higher SSRI dose attempted suicide 2.2 times more often than those receiving the typical dose. The absolute difference was an average of 14.7 DSH events per 1,000 typical-dose patients over the one year period versus 31.2 per 1,000 in the high-dose adolescents and young adults. No change in suicide risk was observed for the 25-64 age group at the higher doses.
The greatest increase and number of suicide attempts among 10- to 24-year-olds were observed in the first 30 days of treatment. However, approximately the same magnitude of increase was observed during 31-90 days and 91-360 days.
These are potentially important findings because this is the first study that examined suicide risk in the two age groups as a function of drug dose. Another strength of the study is that the authors were exhaustive in their attempt to rule out any confounding factors that might account for the different outcomes in dose and age groups.
But there are limitations and lingering questions. For example, the study results don't tell us the effect of starting at the correct dose and increasing it during the course of therapy, an approach called dose escalation. Patients experiencing any change in dose were excluded from the analysis. Similarly, the authors excluded patients who were started at the lower-than-typical dose, which is the approach recommended by the guidelines of the American Academy of Child and Adolescent Psychiatry. For fluoxetine hydrochloride, the recommended approach is to start at 10 mg per day for the first week, increase to 20 mg per day for the next three weeks, then evaluate whether another dose increase is necessary.
In addition, the authors did not analyze the antidepressant effects of the drugs in each group and time span. However, this was not the intention of the study.
In an accompanying editorial, Dr. David A. Brent at the University of Pittsburgh School of Medicine and Dr. Robert Gibbons at the University of Chicago caution about the interpretation of increase suicide risk in the high-dose, 10- to 24-year-old group. In questioning why providers would start patients at the higher doses – contrary to AACAP – they suspect that something must be different about these patients relative to typical 10- to 24-year-olds presenting with depression.
The patients were only included for analysis if they had not received an antidepressant in the previous year, but not ever. Perhaps these patients had a history of lack of responsiveness to previous therapy or demonstrated responsiveness to higher doses. Or perhaps those receiving a high dose experienced more side effects, stopped taking their pills, and then attempted suicide while on no medication at all.
The medical specialty of the provider also made a difference. High-dose prescribing was more commonly observed among general internists than psychiatrists.
The authors didn't focus their energy on pre-exposure and post-exposure suicide attempt rates, the 10- to 24-year-olds had a much higher baseline rate during the previous year than the 25- to 64-year-olds: 18.3 DSH events per 1,000 vs. 3.92 events per 1,000, respectively.*
So while the recommended dose of antidepressants didn't increase suicide risk in the younger patients, they were already starting at a much higher risk. For this reason, a diagnosis of depression in adolescents and young adults is a very serious issue. Of course, drugs alone should not be the only approach as they are most effective when combined with some form of talk therapy.
The study was supported by research grants from the National Institute of Mental Health and the National Institute on Aging of the National Institutes of Health.
This article first appeared on 'Forbes' on 28 April 2014.
Share
About Author
(0) Readers Comments