Vulnerable mental health patients are being prematurely released from Victorian hospitals so staff can meet discharge quotas and free up beds.
Community Visitors, who inspect accommodation for the disabled and the mentally ill on behalf of the Public Advocate, exposed the troubling practice in their annual report and said it was being driven by bed shortages and high demand.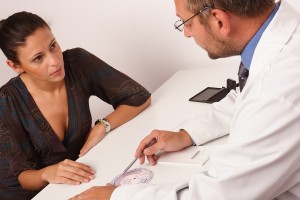 The report also linked early discharge and inadequate follow-up care to a suicide and the murder of a spouse.
While neither incident involved a hospital with discharge quotas, the report said a court judgment and coronial inquest highlighted the "serious consequences" of mentally ill patients being prematurely released.
In one case a woman fatally overdosed on prescription medication hours after being discharged from Mildura Base Hospital. In another case, a woman killed her violent and abusive husband days after being released from a psychiatric unit at the Alexander Bayne Centre in Bendigo.
The grim report, tabled in State Parliament last week, said acute services in the NorthWestern Mental Health network were required to discharge two patients a day to accommodate people needing an inpatient stay.
At Dandenong Hospital, nurse unit managers were "expected to achieve weekly quotas of around 12 discharges".
Former Australian of the Year Pat McGorry, the executive director of Orygen Youth Health, said patients who were discharged too early were likely to relapse and could pose a risk to both themselves and the public.
"The only way they can get back into intensive care is to get seriously ill again and then they have to displace some other poor patient in a bed."
He said he was not surprised discharge quotas were in place because hospital administrators were dealing with a "seriously underfunded" system.
But NorthWestern Mental Health, which is run by Melbourne Health, and Monash Health, which runs Dandenong Hospital, denied having patient discharge quotas.
"A patient's length of stay at one of our five acute adult mental health facilities is determined by the treating team after consultation with the patient and their carers," a spokeswoman from NorthWestern Mental Health said.
A spokesman for Monash Health said they could increase bed capacity if needed and "no patient is ever discharged unless it is clinically appropriate to do so".
But sources confirmed the quotas existed, and said staff were under great pressure to free up beds for mentally ill patients in the emergency department.
Health and Community Services Union state secretary Lloyd Williams said the quota system operated across Monash Health and Melbourne Health, as well as other health services, to meet treatment targets. "The quotas have little to do with the quality of care and outcomes for people with a mental illness. It has everything to do with managing the dysfunction of our mental health services because there is not enough beds."
Shadow parliamentary secretary for mental health Wade Noonan said mental health services were not getting enough funding. "I don't think it's alarmist to suggest that the consequences for some patients could be tragic," he said.
But a spokesman for Mental Health Minister Mary Wooldridge said the government had spent $1.2 billion on mental health services this year, with more than 240 new mental health beds and 180 replacement beds.
This article first appeared in The Age on 21 October, 2013.
Share
About Author
(0) Readers Comments