Electric shock therapy for mentally ill children will continue to be allowed  in NSW, after a review of the state's Mental Health Act stopped short of banning  the treatment.
Instead, it is believed the act will be amended to make it mandatory for a  specialist child and adolescent psychiatrist to assess patients aged 16 and  younger, and each individual case to be signed off by the Mental Health Review  Tribunal, before electro-convulsive therapy (ECT).
The draft legislation to amend the Mental Health Act is due to go to cabinet  shortly for consideration and then will be publicly released. It comes as the  Victorian government has resisted pressure to ban ECT for those under 13.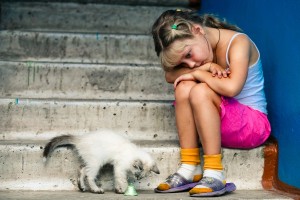 Of the 750 people who were treated with ECT in NSW mental health units last  year, four were minors, aged 16 or 17, according to NSW Health. ECT is used to  treat  mental illnesses such as depression, bipolar  or schizophrenia only after  other treatments have failed.
Advocates for mentally ill children argue there needs to be more research  into the risks and benefits of ECT for those under 18.
"We're worried about the impact on a child's brain development. I wouldn't  have ECT on kids until more was known about it," Dr Peri O'Shea, the chief  executive of the NSW Consumer Advisory Group – Mental Health, said.
But University of Sydney professor of child and adolescent psychiatry, Garry  Walter, said there was no evidence  ECT adversely affected brain development in  young people.
"Ethically, how can one justify depriving a young person of a treatment  which is safe and potentially life-saving?" he said.
This article first appeared on 'Sydney Morning Herald' on 30 March 2014.
Share
About Author
(0) Readers Comments