1 June, 2014
Discouraged by a fear of being judged, the only time most people sing is the shower. However, evolution has left us with an inherent desire to sing, and singing alone and in groups has many mental health benefits, argues soprano and motivational speaker Tania de Jong.
MENTALLY ILL PEOPLE COULD LOSE DISABILITY SUPPORT PENSION IN WELFARE OVERHAUL
People with mental illnesses could be targeted as one of the groups of people to lose the Disability Support Pension (DSP), the head of a government review of the welfare system has suggested.
RACISM IN HEALTHCARE LINKED TO POOR MENTAL HEALTH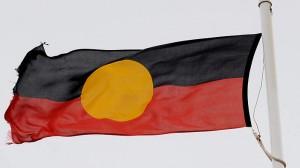 Experiencing racism in health settings may have a stronger negative influence on the mental health of Aboriginal Australians than experiencing racism anywhere else, a survey led by the University of Melbourne has found.
ONE IN FIVE YOUNG PEOPLE STRUGGLE WITH MENTAL ILLNESS BUT FEW SEEK HELP: REPORT
One in five young Australians are dealing with a serious mental illness but more than 60 per cent feel uncomfortable seeking professional support, a new report from Mission Australia and the Black Dog Institute has found.
TEN EARLY WARNING SIGNS OF DEMENTIA
So you've misplaced your keys for the second time this month. And the other day, you got flustered and confused when you couldn't find the exit in the shopping centre. Depending on your age, it might be hard to know if you're just busy and distracted or in fact showing some early warning signs of dementia.
UNIQUE APPROACH NEEDED FOR FARMERS' MENTAL HEALTH
In March 2011 Alison Fairleigh decided it was time to start the Twitter hashtag #RuralMH.
Just over three years later, the rural mental health advocate is delighted with the discussion it has generated around rural mental health, particularly in remote locations.
SOCIAL ANXIETY DISORDER: MYTHICAL OVER-DIAGNOSED MENTAL ILLNESS OR REAL MALADY AFFECTING MILLIONS?
The American Psychiatric Association defines social anxiety disorder as significant anxiety and discomfort about being embarrassed or looked down on in social situations and then cites public speaking, meeting people, or using public restrooms as common examples. In short, the disorder amounts to a strong fear of being judged, a fear so powerful and overwhelming it undermines your ability to attend school or work, and perform everyday activities.
SCIENCE SAYS MEN HAVE A SOFT CENTRE
Men are more emotional than women, despite their protestations to the contrary, a "scientific experiment'' on British fathers and mothers has found.
MENTALLY HEALTHY WORKPLACES LIFT PRODUCTIVITY AND RETAIN STAFF
Nearly half of Australian workers have left a job because of concerns it was contributing to poor mental health, according to a new study released by beyondblue.
TUNE IN NOW – TOOLKIT FOR HOMELESSNESS WORKERS
A guide about depression and anxiety for people who work with homeless men has been launched nationally. The toolkit, called Tune In Now, was created by Homelessness Australia in partnership with Blueboat, with funding from beyondblue.