News In Mind is a unique, niche news website dedicated to all things mental health.
News in Mind delivers quality, professional and journalistic content dedicated to mental health – with a strategic focus on stigma reduction, early intervention and prevention.
This includes news stories reporting on a broad range of matters from public policy, original research, innovative new therapies, clinical and community approaches, technology and opinion pieces from sector and thought leaders in the field.
The platform is an innovative application, originating from within the mental health sector and guided by an Editorial Committee of experts in the field.
News in Mind builds on strong relationships from within 
the mental health community and government at all levels. Through these connections, key stakeholders, service providers and consumers of mental health services receive the latest news, research and information delivered directly to their inbox and available online, anytime.
Visit www.newsinmind.com now to subscribe, and 'Like' us on Facebook.
Editorial Committee
Professor Ian Webster (Chair)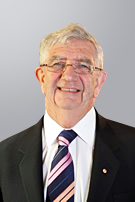 Professor Ian Webster believes a good society needs a strong government working in respectful partnership with a strong civil society. Through his career Ian has made a point of working outside his profession in community organisations. His interests and activities have been broadly based in medicine, community and public health, alcohol and drug problems, mental health, disability and social issues. Professor Webster was the FARE Board's inaugural Chair from 2001 until 2009 and continued as a board member until 2011.
In 2012 Professor Webster was appointed by the Prime Minster as a Commissioner on the National Mental Health Commission. Professor Webster received the Prime Minister's Award at the 2009 Drug and Alcohol Awards, became a Life Fellow with the Royal Australasian College of Physicians (2006), was named Life Governor of the Community Health and Tuberculosis Australia (2003), is a Life Member of the Alcohol and other Drugs Council of Australia (2002) and was appointed an Officer in the Order of Australia in 1995.
Mr. David Crosbie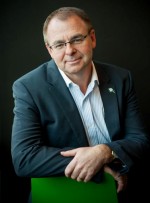 David Crosbie is CEO of the Community Council for Australia, an independent member-based organisation dedicated to building flourishing communities primarily by enhancing the extraordinary work of the not-for profit sector in Australia. He is also a member of the Not-for-Profit Sector Reform Council, a member of the Advisory Board for the Australian Charities and Not-for-profit Commission, and a Board Director of the Foundation Alcohol Research and Education amongst other appointments. He was a Chair of the National Compact Expert Advisory Group and a member of the National Compact Sector Advisory Group.
David is the former CEO of both the Mental Health Council of Australia and the Alcohol and other Drugs Council of Australia. David has spent more than 20 years as CEO of significant organisations. He has also received numerous awards recognising his contribution to the mental health and alcohol and drug sectors.
Mr. Ivan Frkovic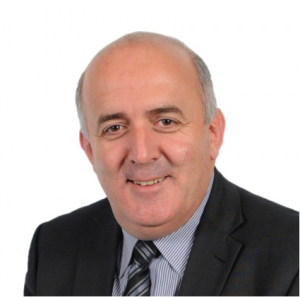 Ivan is National Operations Manager of Aftercare, having joined the organisation with more than 20 years of experience in mental health in occupying senior management and policy positions in the Queensland Government. During this time he oversaw the development of a range of innovative community based mental health services with the goal to support those people with mental illness to be able to integrate and live meaningful lives in the community. He also recently worked on the development of the Queensland Mental Health Commission.
With a strong commitment to consumer and carer led and driven services, Ivan believes recovery is possible and people can live meaningful lives with their illness within the community.
Mrs. Kylie Hobbs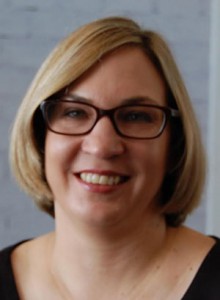 Kylie is a highly dedicated and compassionate person who prides herself on being able to support and effect change in individuals from a wide range of ages and personal circumstances.
Kylie is a co-founder of News In Mind following 15 years experience as a Psychologist and having a passion for empowering individuals.
Her background encompasses working in Child and Youth Mental Health Services across Queensland where her passion was working with children and adolescents with severe and complex mental health issues. However in recent years she has been able to extend her experience to working with a wide cross section of adult clients through her private practice, ASSIST Psychological & Counselling Services.
Kylie will continue to work with children, adolescents, adults and families in the future, as she builds ASSIST and continues to create life changing opportunities for her clients.
Mr. Tim Saal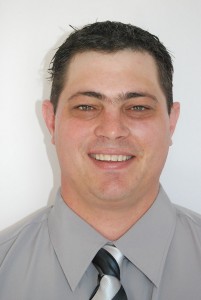 Tim Saal is the Manager – Rural and Remote Programs at the Australasian Centre for Rural and Remote Mental Health. He coordinated the Rural and Remote Mental Health Advisory Group, has developed and implemented several initiatives including the 'Me & My Community' training program, the Building Bridges Program, Roadshow Initiative and Minds in Mines. Tim manages the Partners In Recovery program in the South Burnett within the Darling Downs and South West Queensland consortia. Tim also represents the Centre on several state and national steering committees and research advisory groups.