AMPHETAMINES have surged ahead of alcohol as the main substance addicted Australians seek treatment for, a report from a rehabilitation centre has found.
Odyssey House released its latest annual report on Monday.
It found addiction to amphetamines – including ice, speed or ecstasy – was the main substance of concern for a third of people seeking treatment, outstripping alcohol, cannabis and heroin for a second year.
Chief executive Jamie Pitts says the latest figures for amphetamine addiction are up 120 per cent on 2003 figures, while the figures for heroin addiction have fallen to their lowest point.
Ten years ago, Australia was in the grip of a serious heroin problem, he says, and 45 per cent of Odyssey House clients were admitted with opiate dependence.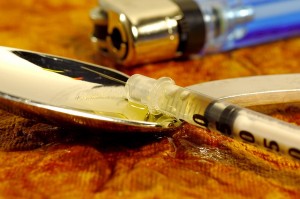 That percentage has more than halved over the past decade.
"While this reduction is good news, it's due mainly to heroin supply issues," Mr Pitts said in a statement.
"People have turned instead to ice and speed because it's more readily available and affordable."
Booze remains a major problem for Australians, the report finds, with 28 per cent of those entering Odyssey House residential programs in the 2012-13 financial year reporting that alcohol was their main drug of concern.
"Seventy per cent of our clients list alcohol as one of their problem drugs, and it's the substance they're most likely to start misusing first, providing that slippery slope towards illicit drugs," Mr Pitts said.
More than half of those who sought help at Odyssey House had a co-existing mental illness.
The report also found people entering Odyssey House were more likely to have started using drugs at a younger age.
This article first appeared on 'news.com.au' on 23 December 2013.
Share
About Author
(0) Readers Comments