Australian children as young as two are being prescribed antidepressants causing concern among mental health experts.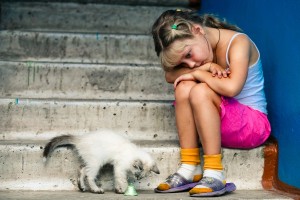 A Nine News investigation has revealed more than 3,600 scripts were processed through Medicare for kids under the age of 6.
The prescriptions were for common drugs such as Prozac, Lovan, Zoloft and Endep.
Brisbane based child psychiatrist professor Brett McDermott said the figures are very concerning.
"In my service, you would never use an antidepressant for someone younger than six as a treatment for depression," he said.
There's no evidence that antidepressants work in someone aged two to six with depression.
"It also gets in the way of other forms of therapy which we know are helpful."
Mental health expert, Professor Ian Hickie, said most of the kids would be on antidepressants to treat other conditions.
He pointed to behavioural problems such as anxiety, obsessive compulsive disorder, autism and attention deficit disorder.
"The real issue we need to sort out is why kids are on medications, for what particular problem and to continue to study whether they're receiving a benefit," he said.
Nine's investigation also reveals the overall number of scripts for antidepressants is on the rise in children between the ages of two and 17.
Figures from the Department of Human Services show there have been more than 154,000 prescriptions for kids in Australia.
A bulk of the scripts is made out to primary school kids, with boys receiving more than double the amount of antidepressants.
"Doctors aren't taking the time to look at the problems in children's lives which might be causing signs of distress," said Dr Joe Tucci of the Australian Childhood Foundation
"Medicating them isn't going to fix the problem; it's only going to address the symptoms." Dr Tucci said children in this day and age are experiencing high forms of stress and that GPs are under pressure and feels the need to treat them quickly.
Professor Ian Hickie from the Brain and Mind Research Institute agreed.
"Let's face it, in parts of Australia there's a lack of access to specialist services. There's a lack of access to assessment, so it's not unusual that a gp may have to make a decision," he said.
Clinical guidelines, published in 2011, only focus on children with depression over the age of 13.
They state the medication should not be used as a first line treatment and the safety profile of many of the drugs has not been established for teenagers and young adults.
A class of drugs called SSRI's, which include Zoloft, Prozac and Lovan are considered the safest choice.
"Four percent of young people develop suicidal thinking after they've started taking antidepressants," Professor McDermott said.
"I'd be wary about medication as the first line of treatment. Our guidelines in Australia clearly suggest that shouldn't be the case."
Experts agree interventions such as cognitive behavioural therapy, family therapy and life skills training should be considered first.
Accessing those treatments can be difficult in many parts of Australia, which could be driving the pill popping trend.
As first appeared on ninemsn.com.au
Share
About Author
(0) Readers Comments