Uncategorized

— 07 April 2012
A leading New Zealand sports psychologist believes mental health problems among professional athletes are 'a great untapped well,' and sports leaders agree, saying more should be done to protect young athletes.
Psychologist Karen Nimmo said 20 of New Zealand's fewer than 100 professional cricketers had sought help from the sport's mental health support program, placing the service under pressure.
The head of New Zealand's Cricket Players' Association, Heath Mills, said more funding was needed as players dealt with issues which 'range from depression, anxiety and panic attacks to low self-esteem and self-worth.'
A survey by the New Zealand Ru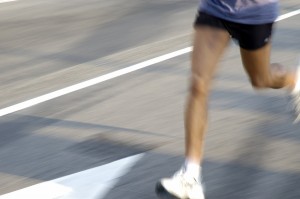 gby Players' Association found 35 per cent of recently-retired players suffer 'feelings of despair or depression.'
RPA chief executive Rob Nicol said those figures were likely under-reported because of pressure on players in a male-dominated sport such as rugby to mask their emotions. He said mental health issues manifested themselves in a number of ways and alcohol abuse was a common release.
Former All Blacks winger and Japan and Italy rugby coach John Kirwan led a highly-successful advertising campaign in New Zealand, highlighting the dangers of depression from which he suffered from his time as a player.
The campaign led to a large increase in the number of leading New Zealand sports people who admitted mental health problems, seeking to help others.
'Sports need to be realistic about the number of … serious problems that athletes face,' Nimmo told the New Zealand Herald newspaper.
'There are a number of good sports psychs, but I don't think sports have yet realised that they need to place attention on clinical issues in sport.
'The John Kirwan campaign led to a number of people who needed help seeking it, but equally there are people who are still in the 'harden up' school.'
Mr Mills, who is also on the board of the New Zealand Federation of Athletes, said the issue was not confined to cricket and needed to be more widely discussed across all sports.
'We have a responsibility to ensure we are not harming young athletes through their involvement in sport and that we leave them in a position to contribute to their families and communities when they finish,' he said.
As first apppeared in Sky News, 31 March 2012
Share
About Author
(0) Readers Comments