Australian researchers claim to have discovered groundbreaking new evidence of a link between immune function and schizophrenia.
Post-mortem brain tissue from the dorsolateral prefrontal cortex of 37 people with schizophrenia was examined for changes in the expression of genes involved with immune function and compared to otherwise healthy controls.
The study, co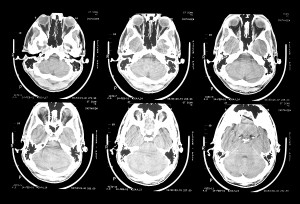 nducted by Neuroscience Research Australia, found increased levels of pro-inflammatory cytokines, which drive the activation of microglia, in 40% of people with schizophrenia.
Study author Professor Cyndi Shannon Weickert, Macquarie Group Foundation Chair of Schizophrenia Research at the University of NSW, said the findings were a real breakthrough in fitting together the puzzle pieces in understanding the disease's neuropathology.
"To find this immune pattern in nearly half of people with schizophrenia raises the possibility that this is in fact a new root cause of the disease," Professor Shannon Weickert said.
"The part of the brain we looked at is indeed in crisis. From the types of immune markers we measured it's like the brain is on 'red alert'," she said, indicating that triggers for the immune response could include a combination of genetic, environmental and neuropathological factors.
Professor Shannon Weickert said that investigation of neuroimmune-based therapies to balance the cytokines was a new and evolving field, as the interaction between body and brain inflammatory responses did not appear to co-occur in all cases.
"As a substantial number of individuals with schizophrenia seem to have an abnormal expression of inflammatory factors, it should be made a priority to identify these individuals and determine which treatments, including prostaglandin synthesis inhibitors and beyond, will be most beneficial," the authors said.
"Targeted supplemental intervention of anti-inflammatory agents may be an effective treatment currently available to improve the quality of life of individuals with schizophrenia."
As first appeared in Medical Observer, 8 August 2012
Source – Mol Psychiatr 2012; online 7 Aug
Share
About Author
(1) Reader Comment