Uncategorized

— 09 October 2014
IF you watched or heard about the Bob Katter vs Josh Thomas showdown on ABC's mental health edition of Q&A, chances are you may already be aware that it's Mental Health Week.
You may also be a little fatigued of "special" weeks or days to raise awareness or wear something ridiculous, but I do ask you to bear with me on this one.
Why? Because mental health is the single biggest issue facing young Australians and suicide is the leading cause of death among them. It's even higher than road accidents.
It may not surprise you that the lesbian, gay, bisexual and trans* community is disproportionally affected by these issues. Same-sex attracted youth are up to six-more times likely to attempt suicide and the rates for trans* youth regrettably are off the chart.
I hope you agree that these are shocking and unacceptable statistics and we know this isn't because young people are LGBTI — the higher rates are down to the shame, isolation, abuse, rejection and inequality they face.
What concerns me even more is the impact this is having on LGBTI young people growing up and living in regional and rural areas. Not only are they facing these issues, but more often than not, they are facing these in isolation from any reasonable safety net that one might find in bigger cities and larger towns.
This hit home on Monday night when I watched the story of 21-year-old Tyson on ABC as part of its excellent Mental As campaign.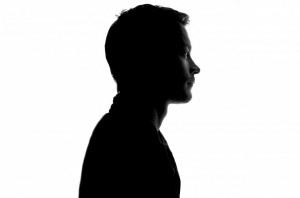 Tyson lives in Wagga Wagga, where he also struggled with his sexuality and mental health during high school. He is now part of the headspace National Youth Reference Group. I have worked with Tyson many times and he is an exceptional young man, but hearing about the struggle and issues he faced growing up reinforced just how difficult it was for him to get where he is now.
In the clip, Tyson says he now feels it is his duty to help other young people going through a tough time. He more than fulfils that role by running a support group that aims to overcome the lack of networks and visibility in the area. His group also works with headspace's Wagga Wagga centre on a program to ensure staff are trained and welcoming of LGBTI and questioning young people. That program and the group would certainly not be as successful as it is without his hard work.
Unfortunately, for every Tyson there are many others who can't overcome the challenges they face or are forced to move away.
I'm sure you would agree that none of us want to see young (or old for that matter) people in that situation. headspace exists to bridge that gap in support, and to give young people an opportunity to work through some of the challenging issues that will inevitably present itself during adolescence.
Now for those unfamiliar with headspace, we are the National Youth Mental Health Foundation and currently have 70 (soon to be 100) centres across the country. At our centres. young people aged 12–25 can get help for any issue they're going through, including mental health, general health, alcohol and drug issues and work and study assistance.
I believe it's important, particularly in regional areas, that LGBTI young people are aware of our services and know they are welcoming safe and confidential places. Young people who are questioning their sexuality or gender identity often find accessing a "mainstream" service like ours more comfortable.
I am delighted to say that as of this week even more headspace centres will be open to assist all young people. The Federal Government announced funding for 15 additional centres with the majority located regionally including Broken Hill, Geraldton, Mt Gambier, Swan Hill and Gladstone to name just a few.
Unfortunately, we can't build a headspace centre in every town and that's why we also have our online counselling service eheadspace. This service enables young people to chat to a professional online to get the help they need when there's no centre near them or walking through the doors of one is still a big step.
We have already seen a great uptake of this service with many clients identifying as lesbian, gay, bisexual or trans*.
We know these services alone won't solve the issues LGBTI young people face. The hearts and minds of Australians will need to evolve and I believe we are getting some traction on that. At headspace we will continue to be part of that journey alongside the many other organisations doing fantastic work in this area.
But even more importantly we will continue to support and empower young people like Tyson, who can make that real change to improve the lives of LGBTI young people in their local community.
Chris Tanti (below) is the CEO of headspace.
This article first appeared on 'Star Observer' on 9 October 2014.
Share
About Author
(0) Readers Comments