It took 40 years for Vietnam veteran Tony Dell to receive a diagnosis that would turn his life around.
The Caloundra resident, who served in Vietnam from 1967-68, was diagnosed with Post Traumatic Stress Disorder (PTSD) in 2008 and is now taking part in groundbreaking research with The Gallipoli Medical Research Foundation at Greenslopes Private Hospital.
Mr Dell, 69, said by a twist of fate, his former Test cricket career in the 1970s lead to his diagnosis.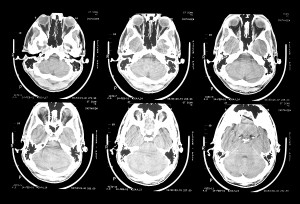 "In 2007, a couple of ex-Colonels rang me up and said 'you realise you're the only Vietnam vet that's played Test cricket? We have this International Defence Cricket Challenge in Canberra, and we'd like you to come as our guest'," Mr Dell aid.
In 2007, he was invited to the International Defence Cricket Challenge in Canberra. During the trip he replaced service medals that were damaged and had a discussion with local veterans who suggested he seek an official diagnosis.
He said despite better understanding and assistance, his symptoms remain 40 years on.
"Grinding of teeth, night sweats, bad dreams, you become a workaholic and become very difficult to work with," he said.
"There's a phrase which says, 'you're taught to kill but you're not untaught'."
Gallipoli Medical Research Foundation chief executive Miriam Dwyer said the holistic approach to the study could help guide future treatments and preventative medical interventions for those living with PTSD.
"It's been called many things, the long stare, battle fatigue …  but it's really only been a firm psychological diagnosis for the past 20 years," Ms Dwyer said.
"It's a full head-to-toe service, they will have a full assessment of their physical state and that includes heart measurements, measuring  of the liver to assess the health of their liver, blood tests to measure various chemical balances.
"We are also looking at psychiatric conditions … and whether they have problems with sleep," Ms Dwyer said about the study.
This article first appeared on The Courier Mail on 25 March, 2014.
Share
About Author
(0) Readers Comments