GPs are being urged to screen for trauma in patients with drug or alcohol addiction after recent research revealed that 80% of patients with substance use disorders have experienced trauma.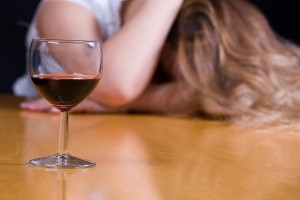 An industry briefing in Sydney, Post-Traumatic Stress Disorder: Prevalence and Treatment, today heard that 200,000 Australians experience PTSD in any one year, at an annual cost of more than $100 million.
Figures from a study of 304 patients admitted to a Sydney detoxification unit over a nine month period, revealed that 45% of patients being treated for drug and alcohol addiction have active PTSD.
Rates of trauma exposure among this group were significantly higher than the general Australian population. For example, 47% had witnessed someone being badly injured or killed (vs 27% general population); 51% had been seriously physically attacked or assaulted (vs 10%); 29% had been sexually assaulted (vs 7%) and 24% had been raped (vs 3%).
Sydney psychiatrist and head of clinical services at South Pacific Private Hospital, Dr Ben Teoh, says that GPs and other clinicians should routinely screen patients with drug and alcohol problems for trauma and treat both conditions simultaneously in order to prevent a "merry-go-round" of trauma and chronic relapsing substance use problems.
"In our practice around 70% of clients have childhood trauma and other comorbidities. By the time a patient makes it to an inpatient treatment centre like ours they are usually very sick both from the substance use and from years of untreated trauma," he said.
Professor David Forbes, director of the Australian Centre for Posttraumatic Mental Health, admitted there was a still a degree of scepticism over PTSD but that this was now diminishing.
"The incidence of substance use disorders in patients with PTSD varies between populations. For instance, in the war veteran population it can be as high as 80–90%," he said.
Drug and Alcohol Rev 2012; 31:294-302
As first appeared in Medical Observer, 18 July 2012
Share
About Author
(0) Readers Comments