People who self-harm are much more likely to meet a premature death, but suicide isn't necessarily the cause, new UK research shows.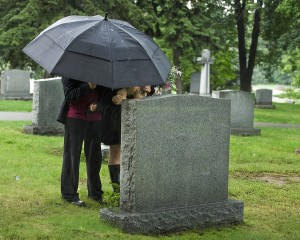 The risk of premature death was three-and-a-half times higher for self-harm patients, found the multicentre study involving almost 40,000 people who presented at an emergency department after they intentionally injured or poisoned themselves.
Roughly 30 years of life was lost by the six percent of patients who died over the mean six year follow-up, the researchers reported in The Lancet.
Surprisingly, death by natural causes was two to 7.5 times higher than expected. Men and women both lost a mean of around 26 years of life due to natural causes.
For external death, years of life lost (YLL) was 40.2 years for men and 40 years for women, they found.
"Deaths were not only due to external causes – as might be expected in the view of the high suicide risk in this population – but also to natural causes," wrote lead author Professor Helen Bergen from
the University of Oxford Centre for Suicide Research and colleagues.
The biggest contributors to natural premature death were disease of the circulatory and digestive (mostly caused by alcohol) systems, as well mental and behavioural disorders, 87% of which could be traced back to psychoactive substance abuse.
The most common cause of early death was not suicide but accidental poisoning (though the authors concede some of these may have been suicides because of classification changes made to the way coroners make verdicts).
Lower socioeconomic status was closely linked to early death by natural causes, after the authors cross referenced their data to patient postcodes.
In an accompanying editorial, Eric Caine from the Department of Psychiatry at the University of Rochester wrote that "the work of Bergen and colleagues points to how all clinicians should alter their mindset when assessing patients who present with self-harming behaviours".
"Although review of risk and protective factors for imminent, potentially fatal suicide attempts is essential, assessment of the nature of people's lives – ie, appraisal of the broad contexts of their actions,
social and interpersonal struggles, behaviours, and basic medical problems – is equally important," he said.
As first appeared in Psychiatry Update. Source:The Lancet 2012.
Share
About Author
(0) Readers Comments