Uncategorized

— 14 April 2014
There was a time not so long ago when you would never hear of a professional athlete being 'depressed'. How could it be when they have it all?
Bucket loads of cash, fame and respect earned by doing well at something they love?
Ask most kids what they want to be when they grew up and a professional sports person would dominate the answers.
In my day, when you lived the dream, you weren't allowed to feel down.
If anyone mentioned they were depressed, they were laughed at and ridiculed, potentially exacerbating the problem. It was unheard of to admit such a weakness, not least publicly.
These days it's a different story. As we are bombarded with many well-documented cases of depression, such as the suicide of Germany goalkeeper Robert Enke and Wales legend Gary Speed.
A glance at other sports indicates that professional athletes in general are not immune from mental illness.
In fact, a number of extenuating factors in professional sport can lead to a heightened environment in which the margins between success and failure are not only attributed to performance, but also your behaviour as a role model, the way you present yourself, how much money you've made. The list goes on.
One of the best players of all time, current Barcelona star Andres Iniesta, revealed his battle with depression in the lead-up to the 2010 FIFA World Cup.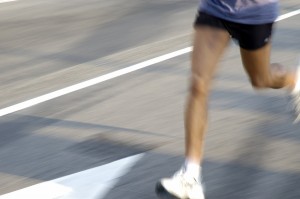 With so many athletes and celebrities admitting they suffer depression I was not surprised to find in a FIFPro report that top football players are more likely to suffer depression than other members of the population.
"Contrary to popular belief, the life of a professional footballer has some dark sides," FIFPro chief medical officer Dr Vincent Gouttebarge said this week.
This quote really caught my attention because it brought back memories of some dark days in my own career, which most people don't know about.
Fans see what is happening on the park, but they can't possibly know what goes on behind closed doors, away from the training pitch or game day.
I don't know whether I suffered clinical depression. But the more I read on the subject the more I see similarities between my experience and those of people who do suffer from the condition.
There were times in my career when I hit rock bottom. At the time, I put it down to just being a 'tough time', something I had to 'get through'. It was just a part of being mentally strong and being able to persevere. I never thought grown men could be depressed, let alone be able to get help for it.
When I first went to Europe I found life in Switzerland really challenging. I lived in Aarau, a small town 30 minutes from Zurich. The first month felt like a holiday but before too long, reality set in. I dreaded going to training. I felt totally isolated and trapped.
I thought to myself 'how am supposed to survive three years here?' I would go straight home from training, make lunch or dinner and watch TV until I fell asleep. Then I'd get up and repeat the same routine. I had no desire to go into the city, go shopping, socialise or anything that meant leaving the house.
I was very lucky to have Ross Aloisi as my team-mate, who made life a lot easier and helped me survive my first year in Europe.
Things got better for me at Ulm in Germany, where I enjoyed instant success with promotion to the Bundesliga and two very enjoyable years. What happens on the pitch can provide a welcome distraction to what is going on off it.
Things again turned for the worse when I transferred to another Bundesliga side, Unterhaching. I went from a club where I was a perfect fit to one where I just didn't belong. The players were for the most part great but the coach and the club culture was totally different.
I was plunged into that dark place I'd experienced in Switzerland; a dark place I'm realising more and more people across a wide variety of sports have visited or are still residing.
It didn't get any easier when I made the difficult transition from professional athlete to normal citizen.
Once 'the dream' was over, the nightmare began. The only life I'd known as an adult was over. No more post-match partying, no more crowds, no more adulation, no more amazing highs, just one big low.
Years of being told what to do, how to do it and how to release the pressure valve when it was over, were gone.
I was pushed, kicking and screaming, out of my world as a generation of new players rolled off the production line into it. I didn't like the feeling and I'm not surprised to read that 39 per cent of retired players have gone through exactly the same thing.
Fairfax journalist Peter Fitzsimons, writing about the difficulty of life after a professional swimming career, summed it up well: "For all of you dreaming the dream, and working hard, good on yers. But bear in mind that after it is all over, you are likely going to be needing skills and character traits that have nothing to do with getting to the top of the podium… Great to be a high-flyer, but there is all too frequently a huge cost."
Fitzsimons cited the example of Australian Olympic athlete Matt Shirvington, who said: "Sydney 2000 (Olympic Games) was the problem. We all lived like rock stars. And once you live like that, it is very hard to get back to normal life."
I for one am glad to see a growing awareness about depression in sport. To compete at the highest level, you sometimes pay the highest cost.
The more awareness about depression, the better equipped we'll be to provide an environment in which those experiencing it can get the help they need.
I wish anyone suffering from depression and associated conditions all the best in their battles to beat it.
This article first appeared on 'The World Game' on 7 April 2014.
Share
About Author
(0) Readers Comments