A new report says strain on Victoria's mental health system has resulted in a sharp rise in people using hospital emergency departments to access treatment.
The Victorian Health Department says the state's mental health system is dealing with a growing number of people with increasingly complex needs.
About 1 million Victorians experience mental illness each year.
The department's latest report on mental health reform priorities says many people are reaching crisis point before they receive services.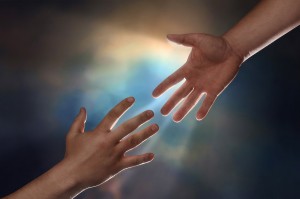 There were about 16,000 mental health admissions at emergency departments in the past year, up from 14,000 five years ago.
The report says bed shortages, high caseloads and blockages in the system are making it hard for people to access timely and appropriate care.
It says despite recent initiatives, the mental health system remains fragmented and difficult to navigate.
Mental Health Minister Mary Wooldridge says special units are being created to get people into urgent care.
"The Coalition Government is investing in short-stay units that sit alongside emergency departments where people presenting with a mental illness can be triaged directly into these psychiatric treatment and assessment units," she said.
Ms Wooldridge says the Government is improving community-based services to ease the strain on hospitals.
"We're working through that and understanding it," she said.
"We're seeking to make sure we have improved community-based mental health services so that we can divert people from presenting at emergency departments in a crisis or at significant need."
The State Government says it is spending record funding on mental health services.
Nineteen per cent of Victorians experience a mental illness each year.
This article first appeared on 'ABC News' on 24 December 2013.
Share
About Author
(0) Readers Comments