THE overwhelming view of older Australians, their families and carers is that the aged-care system is failing people with dementia, according to a new report by Alzheimer's Australia commissioned by the federal government.
In nationwide interviews, people dealing with dementia complained of deficiencies at every stage, from difficulties in obtaining early diagnosis to inadequate care and facilities.
The report, commissioned by t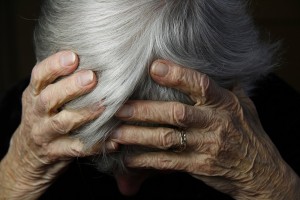 he Department of Health and Ageing, found consumers were frustrated they were unable to get the services they needed and felt those that were available were often inflexible and poor quality.
Difficulties accessing appropriate services were even greater for people with severe behavioural and psychological symptoms of dementia and younger onset dementia.
Mental Health and Ageing Minister Mark Butler said the report, spiked with firsthand accounts of the anguish and frustration felt by the families of dementia sufferers, made for sober reading.
"The overwhelming view of older Australians is that the aged-care system is simply not meeting the needs of dementia sufferers and their families," Mr Butler said.
"For many older Australians dementia-specific care is matched by the reality of locked wards. Many families gave examples where the health of their loved ones suddenly declined after entering residential aged care."
Mr Butler said while families wanted to keep loved ones suffering from dementia at home for as long as possible, the system did not provide adequate support to enable them to remain at home.
Community care packages were inadequate and inflexible. Long waiting times, lack of transparency in administration costs and artificial barriers often left families confused.
Mr Butler said it was clear from the consultations older people and their families wanted aged-care staff who were appropriately trained in all aspects of dementia, and paid accordingly.
The report was commissioned in response to the Productivity Commission's review, Caring for Older Australians, and included 16 consultations nationwide attended by about 1000 people as well as an online survey.
The report found the Productivity Commission had "underestimated the issues that continue to beset aged care in the provision of care for people with dementia both in the community (and particularly respite care), in residential care and in the broader health system".
Dementia is the biggest age-related disease facing Australians, with 1600 new cases diagnosed every week. Without a research breakthrough, the prevalence of dementia is expected to double in the next 20 years.
As first appeared in The Australian, April 9, 2012
Share
About Author
(0) Readers Comments