SANE Australia is gravely concerned that the Queensland government has decided to lock up all people affected by mental illness in the State who are in-patients of hospitals.
The decision to lock all adult acute inpatients units from 15 December 2013, is reportedly to 'provide a safe environment'.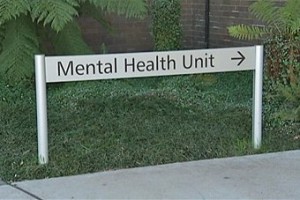 'It's a fundamentally flawed decision and a profoundly backward step for people with a mental illness in Queensland,' says SANE Australia CEO Jack Heath. 'This decision is more likely to provoke frustration by forcing people to stay indoors. Vulnerable people in need of care will be subjected to further stigmatisation and it's even less likely they will seek help.'
'Rather than focusing on recovery and the treatment of illness, the Queensland government is treating those affected as though they were all criminals,' says Mr Heath.
Locked wards 'harm patients', according to UK research which found that mental health patients who are locked in acute psychiatric wards are significantly more likely to engage in self-harm and violence towards nursing staff than those who are not confined.
'SANE Australia has been contacted by many Queenslanders affected by mental illness and their families, as well as health professionals, who all agree that this policy is counter-therapeutic and unjustified,' says the CEO of the national mental health charity.
The National Mental Heath Commission has expressed concerns in relation to this action and in a joint statement, the Australian College of Mental Health Nurses and the Royal Australian and New Zealand College of Psychiatrists said these plans contradict the universally-accepted principle of 'least restrictive care'.
SANE Australia joins the professional bodies in calling on Dr Michael Cleary, Queensland Health's Deputy Director-General, whom we understand ordered the security upgrade, to reverse this decision and establish a process of consultation with the mental health units regarding the actions taken to address incidents of being 'absent without leave'.
This article first appeared on 'Sane Australia' on 19 December 2013.
Share
About Author
(0) Readers Comments