A respected Wagga GP says there are enormous difficulties in getting access to mental health.
Doctor Patrick Renshaw was speaking shortly after receiving an award for his 40 years of service to rural health.
Dr Renshaw said the award "isn't a big deal" and remains focused on his work and the challenges confronting rural health.
"There are enormous difficulties in getting access to mental health. It is the major challenge for GPs in Wagga," he said.
"It's ideal to say we need to get more people here but that is not easily imagined."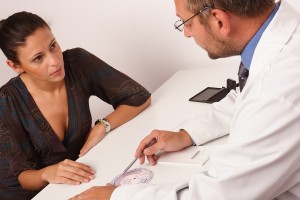 He said the award encourages doctors to be part of a community and a town.
"That is what we need we need people willing to come to a country town.
"Once people get in a community they are more likely to stay in the country."
Dr Renshaw said young doctors need to consider their options when deciding where to practise.
"I think new GPs would have a much nicer life here, they'll have a much more satisfying career in a place like Wagga compared to a metropolitan area," he said.
"The reason why is that you do more things you don't just send people off to specialists."
Dr Renshaw highlighted Coast City Country general practice training group, a GP training initiative for regional areas, as a way of retaining doctors in the bush.
"We've got four people here that went through Coast City Country training and they've come back to the surgery because they trained here," he said.
"There are a lot of factors here we are developing many things to help."
Dr Renshaw said GPs are the "cornerstone of the profession".
"People who become GPs have a very interesting life."
This article first appeared on The Daily Advertiser on 5 December, 2013.
Share
About Author
(0) Readers Comments