HUNDREDS of mentally ill patients – including killers and rapists deemed unfit to incarcerate for their crimes – are absconding each year, forcing State-run facilities to adopt a new locked-door policy.
The Courier-Mail can reveal Queensland Health yesterday ordered the State's 16 mental health inpatient facilities to be secured in a bid to reign in the number of patients who wander off.
Locksmiths will be required at some units to meet the department's December 15 deadline for securing their facility after maintaining an open- door policy despite accommodating perpetrators of heinously violent acts.
Dozens of electronic monitoring devices have also been ordered to ensure each facility has at least five with many runaway patients disappearing while on unsupervised day leave.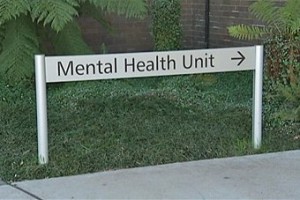 Currently just six such devices are shared between the 16 facilities despite approximately 2220 reported cases of absconding inpatients in 2012/13, many on multiple occasions.
Queensland Health deputy director-general Michael Cleary yesterday wrote to hospital and health boards across the state to inform them of the new lock-up requirement.
Dr Cleary said the department was monitoring the number of patients who were "absenting themselves" and was concerned about the risks this posed and the costs incurred to retrieve them.
"The absences pose a risk for patients and places a burden on the Queensland Police Service who are required to locate the patients and return them to hospital," he said in the memorandum.
"Given this situation, I wish to confirm that all adult acute mental health inpatient units that are currently not locked are to be locked from 15 December 2013."
Figures show there have been 9984 cases of absconding mental health patients in the past three years.
Last year, 1832 patients, including those required to live at the facilities and those living in the community required to attend treatment, chalked up 3700 cases of absenteeism.
One patient has taken off 28 times in the past 12 months.
While the majority of patients are admitted for mental illness, some are sent to the facilities from custody after professional assessments deemed them unfit to be convicted of their crimes.
Queensland's most infamous case of an absconding patient occurred in 2001 when deranged killer Claude Gabriel fled John Oxley Hospital for Victoria, Italy and then New Zealand before being eventually brought back.
Gabriel, who was last year transferred to his home state of Victoria, was deemed mentally unfit to stand trial for the 1998 murder of teenager Janaya Clarke who he stabbed more than 20 times during a frenzied attack.
Gabriel allegedly told his landlord, who burst into his apartment and pleaded with him to stop: "I can't. The bitch won't die."
The department's decision will likely prompt criticism that the State is turning the facilities into pseudo prisons.
However, Health Minister Lawrence Springborg said the figures demonstrated that improved security was needed to protect the public, police and mental health staff as well as the patients themselves.
"These are secure facilities and are designed to provide a safe environment," he said.
"Unfortunately, unauthorised absences from these facilities can lead to incidents where patients, police or others are placed at risk," Mr Springborg said.
Mr Springborg said providing additional electronic monitoring of authorised patient absences will provide greater flexibility in treatment options.
This article first appeared on 'Courier Mail' on 10 December 2013.
Share
About Author
(0) Readers Comments