A type of psychotherapy successfully trialled on Australian war veterans should be used to treat posttraumatic stress disorder in the general community, an expert says.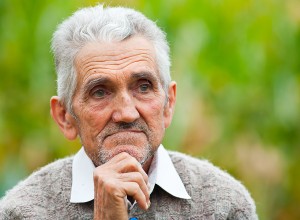 Cognitive processing therapy, which focuses on a person's beliefs and interpretations of trauma, was found in a recent trial to be more effective for PTSD than conventional therapy, which focuses on reliving traumatic experiences in detail.
Fifty-nine veterans with service-related PTSD were randomised to the two approaches, provided by psychologists and social workers in three states.
Cognitive processing therapy produced a more rapid decline in both clinically assessed and self-reported symptoms of the disorder, over a follow-up of three months.
"We also believe that it would be an effective treatment for survivors of civilian trauma as well," said lead author Professor David Forbes, a University of Melbourne psychiatrist.
He said patients and therapists often experienced difficulty discussing specific details of traumatic events such as sights, smells and sounds.
Cognitive processing therapy offered an alternative approach by focusing on the accompanying beliefs, such as the sense of guilt or responsibility that sometimes accompanies sexual assault, for example.
Delivered over 12 sessions, the treatment has been recently rolled out across veterans' services in the US.
It is estimated 60-80% of people requiring inpatient treatment for substance abuse have experienced at least one trauma, and almost half of these have symptoms of PTSD.
Psychiatrist Dr Ben Teoh recommended recently that GPs routinely screen patients with drug and alcohol problems for trauma.
As first appeared on Psychiatry Update
Share
About Author
(0) Readers Comments